Interesting
List Of Bollywood Stars And Their Lesser-Known Cousins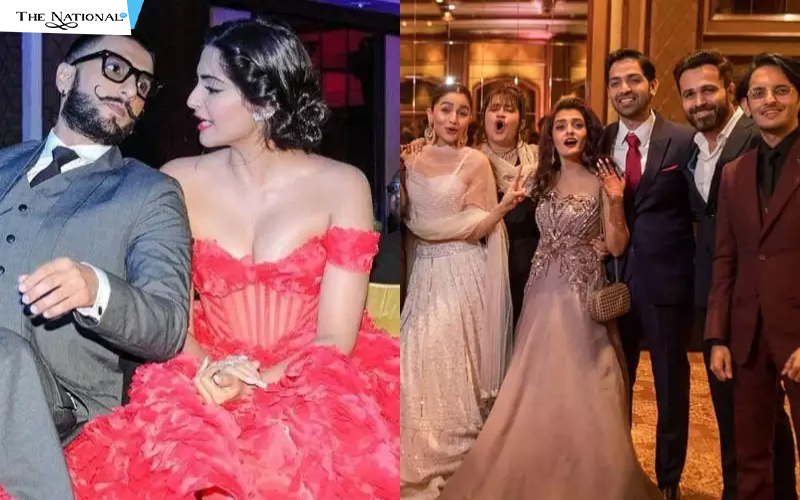 List of Bollywood stars and their lesser-known cousins.
Bollywood is a big fat glamourous family consists of several on and off-screen relationships, including doting sibling chemistry between cousins. While you might already know some popular siblings from the industry who has worked with each other several times or have made public appearances together, there's also a bunch of cousins who are not as well-known as others. Belonging from both filmy and non-filmy background these cousins share an equal amount of love and care for their close brothers and sisters. While they might like to keep their fair private and away from the shutterbugs, there's no doubt that cousins also play a part to support each other. Here's a list of Bollywood stars and their lesser-known cousins. They all are pretty close to each other.
Sonam Kapoor and Ranveer Singh: Sonam Kapoor and Ranveer Singh's relation is probably the most mysterious one on our list as both of their maternal and paternal grandparents respectively were siblings. To make it less complicated, Ranveer's mother Anju Bhavnani was the first cousin to Sonam's mother Sunita Kapoor which makes both actors second cousins to each other.
Alanna Panday and Ananya Panday: Ananya Panday is one of the popular new faces in Bollywood and her cousins, Alanna and Ahaan is no less than an internet celebrity. Both Alanna and Ahaan are niece and nephew of Ananya's father Chunky Panday and the kids of his brother Chikky Panday. These cousins are pretty close to each other.
Alia Bhatt and Emraan Hashmi: Filmmaker Mahesh Bhatt's daughters Alia Bhatt, Shaheen Bhatt, and Pooja Bhatt are third cousins to actor Emraan Hashmi. This is because Emraan is the nephew of Mahesh and the son of his mother's sister's son. While many might not be aware of this, these cousins were last seen together at Sakshi Bhatt's wedding ceremony.
Ranbir Kapoor and Adar Jain: While the Kapoor family is largely spread and probably the most influential one in Bollywood, did you know Ranbir Kapoor's cousin is Adar Jain? While Adar has made his film debut in 2017, he is better known as the son of Rima Jain, who is actually the sister of Rishi Kapoor and Randhir Kapoor which makes him the first cousin of Ranbir Kapoor, Riddhima Kapoor Sahani, Kareena Kapoor Khan, and Karisma Kapoor. Adar also has an elder brother, Armaan Jain.
Twinkle Kapadia and Karan Kapadia: Veteran actor Twinkle Kapadia is the first cousin of Karan Kapadia whose mother is Dimple Kapadia's sister Simple Kapadia. While this also makes him a cousin to Twinkle's sister Rinke Khanna, Karan is often seen sharing family pictures on social media.
Read More Latest Bollywood Movie Reviews & News
Read More Sports News, Cricket News
Read More Wonderful Articles on Life, Health and more
Read More Latest Mobile, Laptop News & Review