Hollywood
AVENGERS: ENDGAME BECOME 2ND HIGHEST-GROSSING MOVIE EVER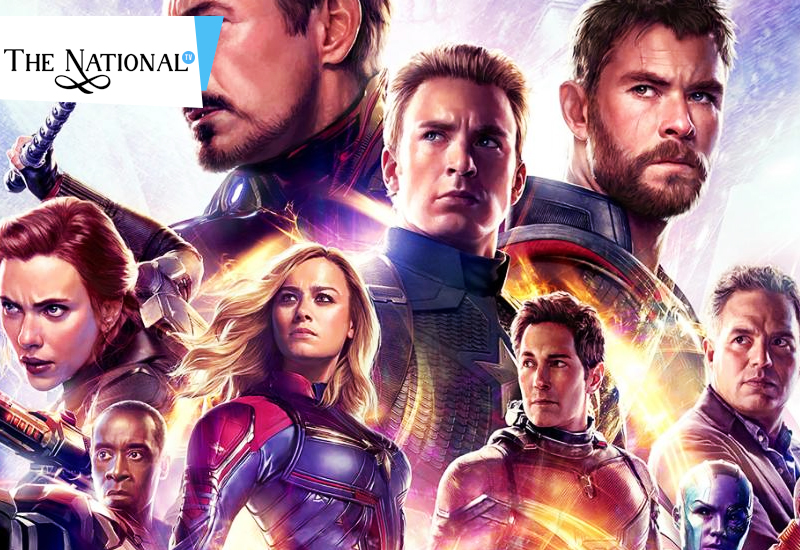 Avengers: Endgame has become the second highest-grossing movie of all time, earning approx $2.2 billion at the global box office after less than two weeks in release. Directed by Joe Russo and Anthony Russo, the film has Hollywood biggies like Robert Downey Jr, Chris Evans, Mark Ruffalo and Chris Hemsworth suiting up as the world's favourite superheroes.
Avengers: Endgame has been unstoppable at the box office since the day of its release. So far it has minted a remarkable $2.788 billion dollars at the worldwide box office. It is telling how successful studio head Kevin Feige has been in building the MCU over the years by just glancing at the top ten highest grossing movies of all time internationally. Five out of these ten films belong to the MCU — Avengers: Endgame, Avengers: Infinity War, The Avengers, Avengers: Age of Ultron and Black Panther.
The No. 1 highest-grossing film of all time worldwide remains James Cameron's Avatar with approx $2.8 billion.
The action film toppled Titanic from the slot with a collection of $2.189 billion (approximately Rs 15190 crore), The Hollywood Reporter said.
Starring Leonardo DiCaprio and Kate Winslet, Titanic earned $2.187 billion in 1997 and Cameron's 2009 sci-fi film Avatar collected $2.8 billion at the global box office, THR added. Avengers Endgame has earned $145.8 million in US markets alone while collecting $282.2 million overseas in its second weekend. Despite a 55% drop on its second weekend, the Marvel Cinematic Universe offering earned a gigantic $428 million in its second weekend at the worldwide box office.
Only five films have ever crossed the $2 billion mark and three of them are Disney releases (Avatar was released by Fox, which has since been acquired by Disney).
The Top Five Highest-Grossing Movies of All Time (via Box Office Mojo):
1. Avatar $2,788.0 billion
2. Avengers: Endgame $2,188.7 billion
3. Titanic $2,189 billion
4. Star Wars: The Force Awakens $2,068.2 billion
5. Avengers: Infinity War $2,048.4 billion
In India, too, the film has been breaking records. After clocking the highest opening ever, Avengers Endgame went ahead to gross Rs 346.34 crore, making it the highest grossing Hollywood film ever in India. Trade analyst Taran Adarsh had tweeted Sunday. "#AvengersEndgame is the first #Hollywood film to join ₹ 300 cr Club... Biz at a glance... Crossed ₹ 50 cr: Day 1 ₹ 100 cr: Day 2 ₹ 150 cr: Day 3 ₹ 200 cr: Day 5 ₹ 250 cr: Day 7 ₹ 300 cr: Will cross today [Sun; Day 10] Nett BOC. India biz," he wrote.