Health
Night Sleep is Important | Best Tips to Have An Undisturbed and Healthy Sleep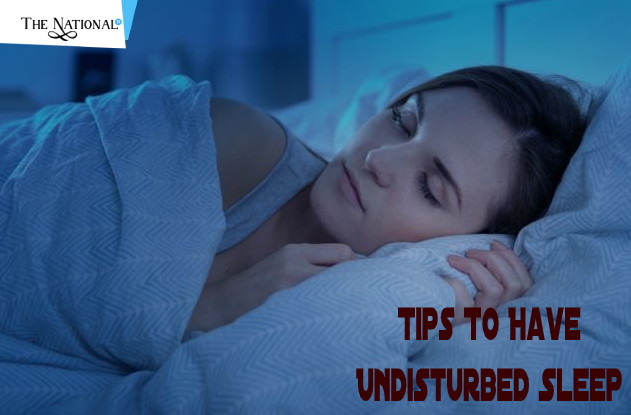 I am a regular dreamer. I dream about different things, both with my eyes shut and open. But with the shut eyes, dreams are uncontrollable and they are weird sometimes. Often I dream about things that I am afraid of the most. Dreams are the reflection of our minds and thought processes. Maybe this is the reason we dream about bad things. Are there ways for a good night's sleep? Does that even have a solution?
Before sleeping it is important to:-
1. Clear your head filled with unwanted and upsetting thoughts. It is better to watch a movie or listen to soft music before you sleep. It helps to divert the mind and bring positive thoughts into the mind.
2. Talk to a friend or a close one about things which are bothering you, when you say it out, it helps to calm your nerves and mind as well. Sharing helps to relieve stress.
3. Try to think about positive things or about good things about yourself. Thank God for the little things, he has blessed you with.
4. Drink water before going to bed. Drinking a good amount of water helps in maintaining body and mind balance and helps in easy digestion.
5. Keep your bed organized and clean and also wash your feet, hands, and face before going to bed. Keep good care of cleanliness before sleeping.
6. Don't overeat or eat lesser than your normal appetite. Have your supper at a normal time according to your daily schedule.
7. Keep your room dark enough and make sure that you, keep yourself warm enough, not too warm though. Keep the temperature of the room considerable.
8. Make sure that there is minimum noise disturbance around when you are going to sleep. It's usual that certain sound also affects the type of dreams we see. A melodious song can bring a positive dream where a loud or unusual scream or sound can affect the dream in a negative manner.
9. Walk for at least 15-20 minutes to bed. This is effective for normal and undisturbed sleep.
10. Most important thank God for the opportunities he has given you before you sleep. Think as positive as you can. Think of the productive things you have done today and also plan your next day.
Read More Latest Bollywood Movie Reviews & News
Read More Sports News, Cricket News
Read More Wonderful Articles on Life, Health and more
Read More Latest Mobile, Laptop News & Review