Health
Five Pointers To Keep in Mind While Testing Blood Sugar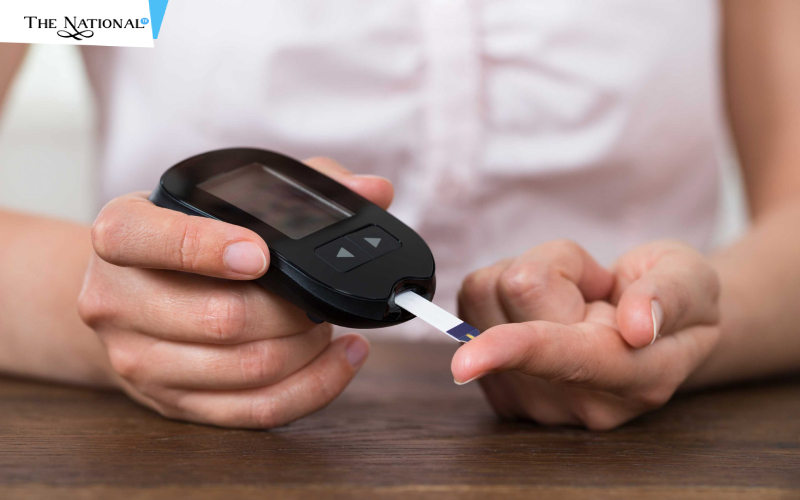 There is no one who has not had a blood sugar test at least once in their life. But just going for a test is not enough. There are some things to know. Here are five key pointers in moving your blood sugar test.
1.The thought of having a cup of tea before testing for fasting sugar
- Do not drink tea or drink anything else before testing for fasting sugar. Drink a little green water. There is nothing wrong with that.
- The wire should be left empty for at least eight hours.
- It is best to have a fasting sugar test between 6 and 8 in the morning.
2.The habit of testing only when it feels like just fasting sugar or after a meal
- You need to do at least three tests to know if you have diabetes.
- Stomach sugar, sugar one and a half to two hours after a meal, and HbA1c. Or the average three-month sugar level.
- Doing all three can help you determine if you have diabetes or if you have diabetes and if your blood sugar level is completely under control.
3. The perception that the glucometer is very accurate
- Even companies that make glucometers have said that blood sugar levels can vary by as much as 20-30 mg/dl.
- A glucometer should never be used to diagnose or make significant changes in the treatment of diabetes.
- But these are very useful for measuring blood sugar fluctuations sitting at home. For example, showing 300 on a glucometer means you have too much sugar. If you show 50 and have symptoms of low blood sugar, you can definitely be diagnosed with low blood sugar. In case of doubt, go to the lab and check and make sure.
- But do not use a glucometer to diagnose or treat diabetes or to make significant changes in treatment.
- Go to a good laboratory and get tested and see a doctor.
4. Get a well-adjusted diet, exercise regularly, and go to the test days before the test This is a false trend.
- If you want your doctor to be able to accurately detect your blood sugar level and prescribe treatment accordingly, you need to test yourself by following regular routines.
- There is no point in adjusting your diet and exercising well in order to comfort yourself and satisfy the doctor while testing. Because it is something that determines the future of your health. Do not test in order to convince anyone else.
5. Testing without taking any medication
- Diabetics claim that this is done to find out how much their sugar is rising without taking medication.
- People who are being treated for diabetes should take the medication they need to take that day and have a post-meal sugar test.
- Sugar is more common in people who take the test without taking the drug. Therefore, it may not be helpful for your doctor to change your treatment.
- When you take a medicine, you decide how much or how little your body sugar is due to that medicine and decide whether to increase or decrease the dose of your medicine. This is not possible without testing without medication.
Read More Latest Bollywood Movie Reviews & News
Read More Sports News, Cricket News
Read More Wonderful Articles on Life, Health and more
Read More Latest Mobile, Laptop News & Review