Health
Morning Walk is Very Beneficial for Health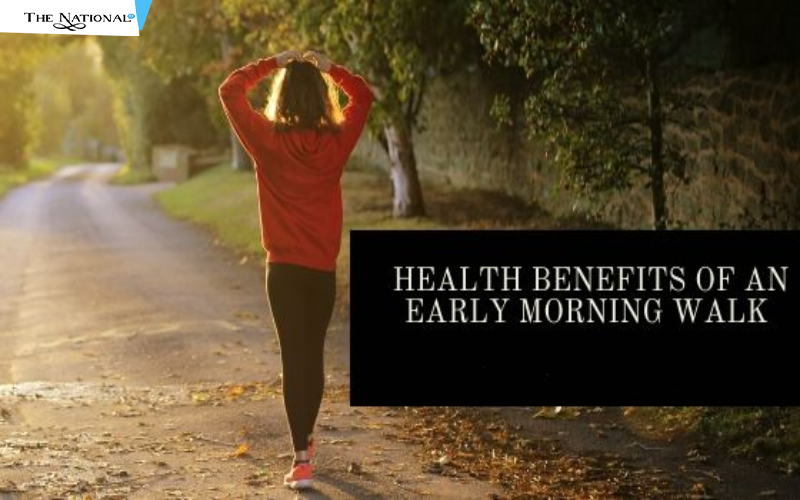 A morning walk is very beneficial for health. But the real benefits of Morning Walk are available only when you walk at the right time and properly. The best thing is that a walk can be done at any age. But do you know how many steps you should take in a day? Today we will tell you how many walks should be done by a man from the age of 5 to the age of 60. Also, what are the benefits to your body by walking (Morning Walk Benefits) If you take a morning walk after sunrise or after a while, then you get plenty of vitamin-D whereas in the dark or before sunrise, you are deprived of vitamin-D.
Consumption of oxygen in plenty is an important reason for the morning walk. But if you go for a walk in the dark, then you do not get the benefit of oxygen at that time, why trees and plants give up carbon dioxide at that time. Walking in the open air in the morning does not cause heart problems. If you are struggling with any difficulty related to heart, then walk for about half an hour daily. By doing this, there is no heart related diseases in the body. For some people who are troubled by the increasing weight of their body, a walk is a panacea for those people. By running in the morning, the amount of calories in the body is controlled and weight is also reduced. Morning walk helps fight cancer.
Therefore, walking for at least 45 minutes daily in the morning is very beneficial for the sick of cancer. A Sodh believes that people who go for a morning walk in the morning. Their health is better than those who go to the gym. Know how much age a man should walk children between 5 to 7 years should walk at least 12000 to 15000 steps per day. People from 18 to 40 years should also walk 12000 steps daily. Those who have crossed the age of 40 should step up to 11000 daily. People aged 50 years should walk 10000 steps daily. The elderly above 60 years should walk for 8000 steps. -If you have any health problems, consult your doctor before walking.