Health
Giloy is Panacea For Diseases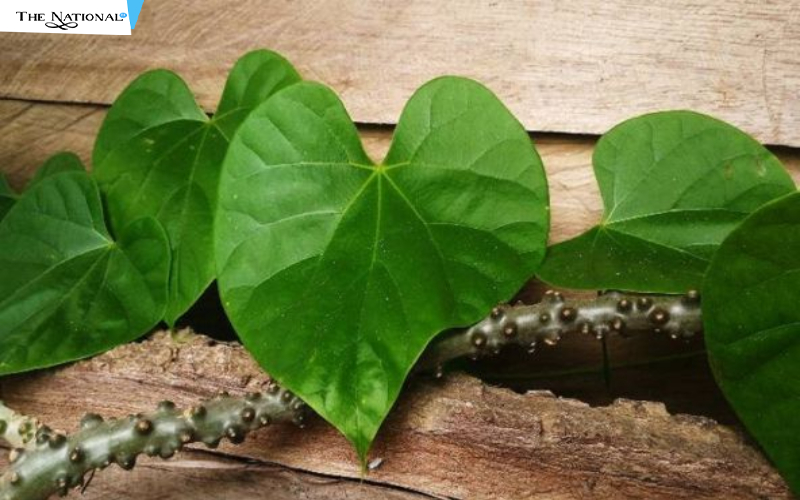 In Ayurveda, bitter-tasting Giloy has been said to be a useful herb in the treatment of many diseases. Giloy is commonly used as a juice, decoction, powder, or Giloy Vati. Giloy leaves are astringent, bitter, and pungent in taste. Vata-bile and phlegm can be cured by using Giloy. It is easy to digest, increases appetite, and is also beneficial for the eyes. You can use Giloy to benefit from thirst, burning sensation, diabetes, leprosy, and jaundice.
The anti-oxidant element present in Giloy removes the toxin from the body and cleanse the blood. It also provides energy to the body. Peel the 4-6 inch long stem of Giloy and grind it in a grinder with half the water. Now filter it well and mix one spoon honey and drink it on an empty stomach in the morning. It will benefit you.
Let us tell you that the use of Giloy is beneficial when the blood platelets are reduced due to fever-like dengue, malaria occurring during this rainy season. Put four to six inches long Giloy's stem in a cup of water. Mixing honey in this decoction made after the water remains half, drinking, again and again, cause fever. When platelets are low, it is beneficial to mix and use the juice of Giloy and Aloe vera juice.
Read More Latest Bollywood Movie Reviews & News
Read More Sports News, Cricket News
Read More Wonderful Articles on Life, Health and more
Read More Latest Mobile, Laptop News & Review