Health
Benefits of Apples for Pregnant Women and The Fetus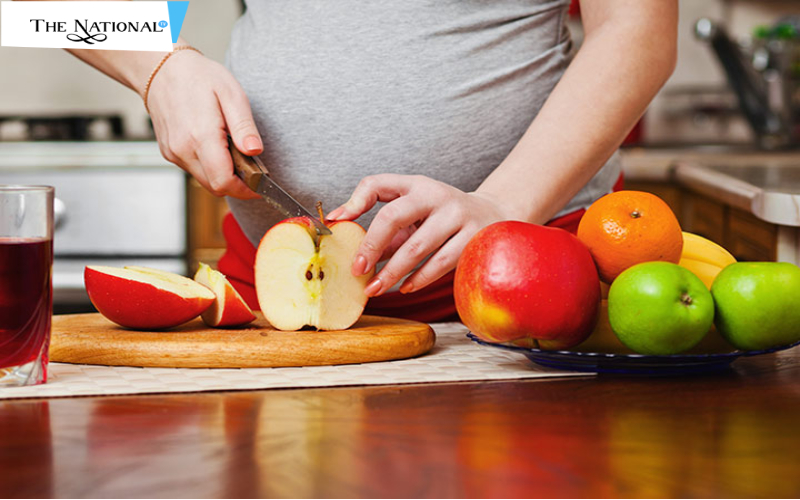 Apples are one of the types of fruits that belong to the pink family, its scientific name is Malus Pumila. The colors of ripe apples differ, as it is available in green, yellow, or red or it may be a mixture of these colors together, and it is available More than 7000 species around the world throughout history, differing in taste, color, and degrees of sweetness and acidity.
Benefits of apples for pregnant women and the fetus:
Apples are a good source of vitamin A, vitamin C, and potassium, and they are rich in fiber, and eating apples during pregnancy may have health benefits for the fetus. One study published in the Thorax Trusted Source magazine found that mothers who ate apples during pregnancy, their babies were less likely to have asthma and allergies, in addition to the fact that a pregnant woman's intake of vitamin E, vitamin D, and zinc during pregnancy is linked to this effect. The effect of apples in reducing asthma symptoms, including wheezing, in children may be due to the apple's content of some compounds, including phytochemical compounds present in apples such as flavonoids. In addition, it is possible to eat apples rich in flavonoids and polyphenols in general. It is useful for people with asthma and bronchial hypersensitivity, in addition to its importance in the performance of lung function in adults.
A pregnant woman can also obtain dietary fiber by eating vegetables and fruits such as apples and others to reduce the incidence of constipation during pregnancy, and care must be taken to eat fresh fruits in general during pregnancy to maintain the health of the pregnant woman and the health of her fetus because fresh fruits contain many vitamins. And the necessary nutrients, which are also a good source of dietary fiber, and a pregnant woman is usually advised to eat at least five portions of fresh fruits and vegetables a day, taking into account the need to diversify their different varieties from time to time as much as possible, and it is worth noting that one portion of the fruit equals. One grain is about a size larger than a tennis ball, or one cup of chopped fruit.
Read More Latest Bollywood Movie Reviews & News
Read More Sports News, Cricket News
Read More Wonderful Articles on Life, Health and more
Read More Latest Mobile, Laptop News & Review