Health
Banana Flower Has Many Benefits to Hair and Skin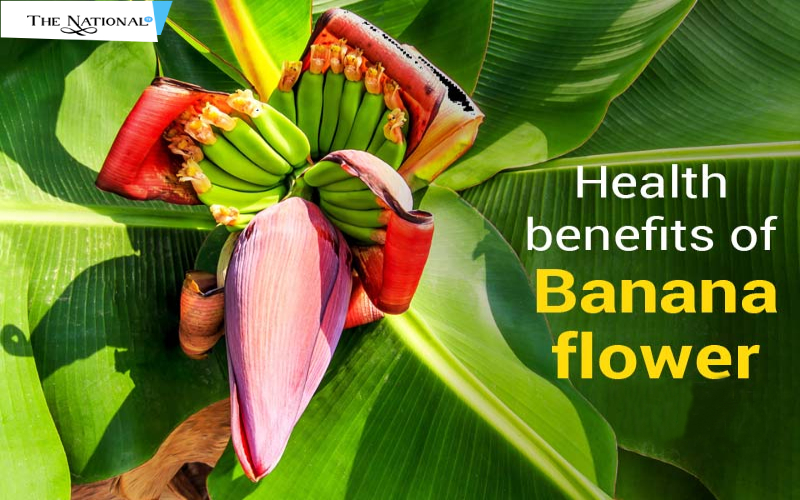 In today's time, most people are troubled by the problem of skin and hair and they keep adopting different ways to solve it. Many oils, creams, and medicines are available in the markets to get rid of similar problems. However, it is better to correct such problems naturally, because it does not cause any harm to your skin. At the same time, today we are going to tell you about the benefits of banana flower, using which you can increase your beauty. Banana flowers are mostly used for expensive hair serums, facial oils, creams, and scrubs. Banana flowers contain antioxidant agents, which help protect against skin-related problems that occur in old age.
For example, problems of wrinkles, spots, and blackness disappear. Beauty products made from banana flowers prove to be good for both skin and hair, let us tell you about its other benefits. Helpful in hair growth If you are troubled by your hair loss or if you are not getting long, thick, and dark hair even after adopting an oil remedy then you can use the banana flower to get rid of it. For this, first, grind the banana flower, mash the banana in it and prepare the paste in a bowl. Now apply this paste to the roots of your hair properly. By applying this method 2-3 times a week, your hair will start growing and other problems related to it will also go away. Let it be said that it contains antioxidants which act to strengthen hair, as well as it helps in reducing the oxidative stress present in it. Wrinkles and fine lines will be away Dermatologists say that bananas are also known as antioxidants and nature's botox, which reduces wrinkles and fine lines from the face.
For this, you can grind banana flower and apply it in your daily use moisturizer or normal cream. Russians will be away Most people who use it believe that the use of banana flowers or packs made of bananas can remove dandruff. For this, you have to boil the banana flower in water first and then take it out separately. After this, grind the banana and add a boiled banana flower to it, mix milk and honey in it and prepare a paste. Now apply this paste on the hair roots and leave it for about 15 minutes. Doing this twice a week will make your hair dandruff free. Keep in mind that you have applied this paste on your elbow or hand first, if there is any itching sensation, use it only on the hair.
Use a scrub made from it Dermatologists say that scrubs that contain walnuts and apricots can peel off the thin skin of our face. In such a situation, it is important that you use only those scrubs which contain microbeads or small particles of scrub and banana flower powder. You can use a banana flower scrub on your face and neck. Leave this scrub on for only 10 minutes. After this wash the face with water. This will make your skin brighter and cleaner than before. Healing balm Banana flower is not only used for planting but also for eating. Many types of diseases are cured by its use. It contains ethanol extract, which helps in healing wounds.
Read More Latest Bollywood Movie Reviews & News
Read More Sports News, Cricket News
Read More Wonderful Articles on Life, Health and more
Read More Latest Mobile, Laptop News & Review