Entertainment
Met Gala 2019: Priyanka Chopra's Epic Met Gala Look, Twitter can't help making hilarious memes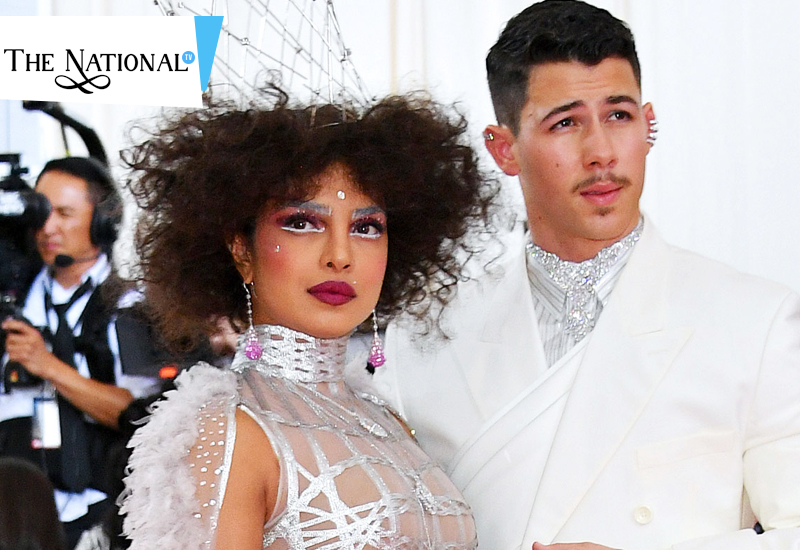 A dazzling red carpet display was followed by an an equally stylish appearance at New York's Standard Hotel as Nick Jonas and Priyanka Chopra attended a Met Gala after-party on Monday evening. The aesthetic for 2019 was "Camp: Notes on Fashion", based on American writer Susan Sontag's 1964 essay Notes On "Camp". As various publications have pointed out, "camp" is notoriously hard to define. Sontag describes it as a "love of the unnatural: of artifice and exaggeration" and something that "proposes itself seriously, but cannot be taken altogether seriously because it is 'too much'". Overtime, the word "campy" has come to be used in pop-culture as something dramatic, over-the-top and ironic.
The Met Gala's dramatic flair has also made it as an annual opportunity for memes and jokes on social media. It's a simple formula: the more outrageous an outfit will, the more attention it gets on Twitter, which means lots of praise as well as lots of humor. For Indian social media users, the Met Gala in recent years has been of increased interest because actresses Deepika Padukone and Priyanka Chopra have become going regular there.
Actress Priyanka Chopra attended the Met Gala dressed in perfect compliance with this year's theme - 'camp', by which the Metropolitan Museum of Art meant anything from the shade card of 'irony, humor, parody, pastiche, artifice, theatricality, and exaggeration. '' More than her outfit, what actually got everyone talking about Priyanka's look was her eccentric make-up with exaggerated eye lashes and an afro-inspired hairdo. She placed a metallic cage crown of sorts in the midst of her afro curls. While we are proud of Priyanka's fashion evolution at Hollywood galas, Twitter pointed out uncanny similarities between Priyanka's Met Gala look and Johnny Depp as The Mad Hatter in Alice In Wonderland. Priyanka Chopra walked the Met Gala pink carpet with husband Nick Jonas, was also included in the meme fest. Priyanka's dramatic hair in voluminous back-combed waves which caught almost everyone's attention on the Internet, generating an endless amounts of hilarious memes on the internet.
Read More Latest Bollywood Movie Reviews & News
Read More Sports News, Cricket News
Read More Wonderful Articles on Life, Health and more
Read More Latest Mobile, Laptop News & Review
-----------------------------------------------------
Today's Trending Videos
Join Us on Youtube: Subscribe Our Channel Now