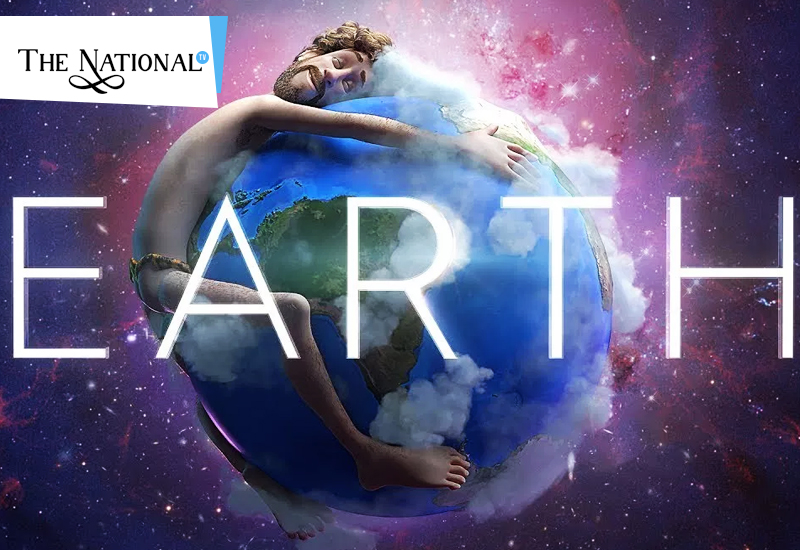 "Earth" is a song by American rapper Lil Dicky. It was released on April 19, 2019, three days prior to Earth Day. The chief mission of the song and it's high-production video is to help bring greater awareness to our deepening environmental crisis. It's Earth Day. To remind everyone how terrible we treat our planet, Lil Dicky rounded up just about every celebrity artist for a feature on his climate change anthem.
The song, named "Earth," features Justin Bieber, Ariana Grande, Halsey, Zac Brown, Brendon Urie, Hailee Steinfeld, Wiz Khalifa, Snoop Dogg, Kevin Hart, Adam Levine, Shawn Mendes, Charlie Puth, SIA, Miley Cyrus, Lil Jon, Rita Ora, Miguel, Katy Perry, Lil Yachty, Ed Sheeran, Meghan Trainor, Joel Embiid, Tory Lanez, John Legend, Backstreet Boys, Bad Bunny, Psy, Kris Wu and Leonardo DiCaprio. For a great cause like this, it's no wonder that some of music's biggest names lent their voices to the featured wildlife.
Before the song was released, the rapper appeared on Jimmy Kimmel Live to explain its purpose.
"I mean, there's an environmental crisis going on right now…the more this song is streamed and interacted with, the more money we raise for charity," said Dicky, adding "Let's save the Earth."
All proceeds from the song will be donated to the Leonardo DiCaprio Foundation, a nonprofit that supports organizations dedicated to efforts to slow climate change and increase biodiversity.
The video begins soberly, with a news clip about extreme heat and the rapidly increasing wildfires ravaging California. A teen on a skateboard glides past the fumes of a car's exhaust pipe then, when a few rowdy kids knock over a trash can, Lil Dicky shows up to trade insults. When one of the kids picks up a book from the spilled trash, it opens to reveal an animated version of nature, with Dicky singing "we love the Earth."
The song received some criticism for using foul language in a song that promotes a good cause, thus a clean version of the song was released.