Education
Learn To Overcome Stress And Feel Relaxed | Online Courses With Easy Shiksha | The National TV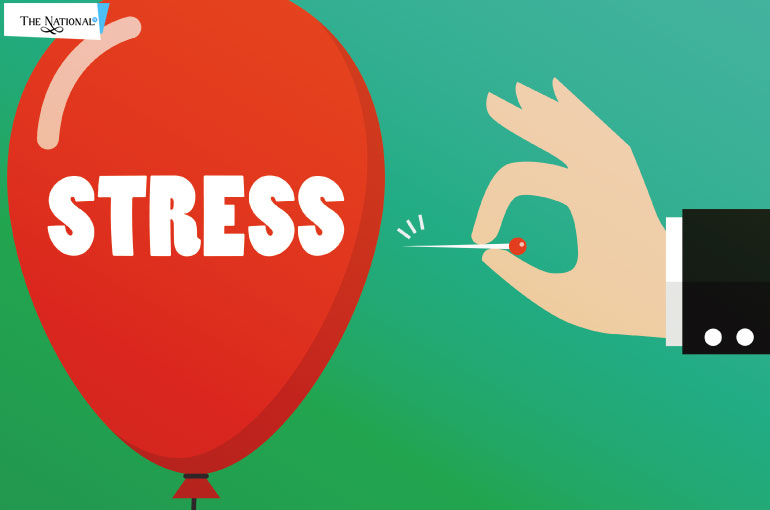 Undoubtedly, these past few months have been very distressing and stressful for people all around the world. These are the times where one sometimes feels hopeless, helpless, and distressful. Stress is a natural feeling that can be felt by anyone and it can turn chronic if not dealt in a proper way. Stress can come from endless regions like jobs, work, relationships, financial pressure, etc. Sometimes, stress brings positive results where a person is stressed and handles things more consciously and overcome a situation. But, when stress exceeds it's limit or too many stressors attack on a body then it can harm your mental and physical well being and can stop your personal or professional growth.
Stress is like a slow poison, at initial stages it seems that everything is fine and can be coped with but later on, it starts degrading the whole body, and in the end, people land up in complaining of being depressed and mentally or physically tired. Most people try some casual techniques to feel positive but they often fail in succeeding to overcome stress because stress is something which is needed to be dealt with proper methods so that it can make a person more healthy and away from stress. To know how to manage stress, one must be able to apply all stress managing techniques and strategies in the right direction.
Such stress managing techniques and strategies can be found on https://easyshiksha.com/online_courses/Learn-to-Manage-Stress which provides a complete course of "Learn to Manage Stress" which will help you gain an understanding of what stress is all about. It also tells about its types, causes, symptoms, diagnosis, and treatment measures. Along with this, stress can also be managed through betterment in lifestyle and this course at Easy Shiksha teaches pretty well that how desired lifestyle can be achieved with no stress and pure relaxation and calmness. It also provides various tools and techniques for stress management which can improve your daily life progress.
Thus, one mustn't wait to enroll in this course and learn the comfort of being free from stress and being able to work efficiently and effectively with positive outcomes. This online course is available for all irrespective of age and profession because stress can come to anyone and in any situation. In these unprecedented times as well, this course is very beneficial to bring you out from the distresses of being in a pandemic and pressures of business, job, finance, family, and others. Therefore, this course is an inhaler out of breadth times which can make your life more calm and relaxed.
Read More Latest Bollywood Movie Reviews & News
Read More Sports News, Cricket News
Read More Wonderful Articles on Life, Health and more
Read More Latest Mobile, Laptop News & Review