Education
Delhi University Admission 2020: Prominent Changes in the Process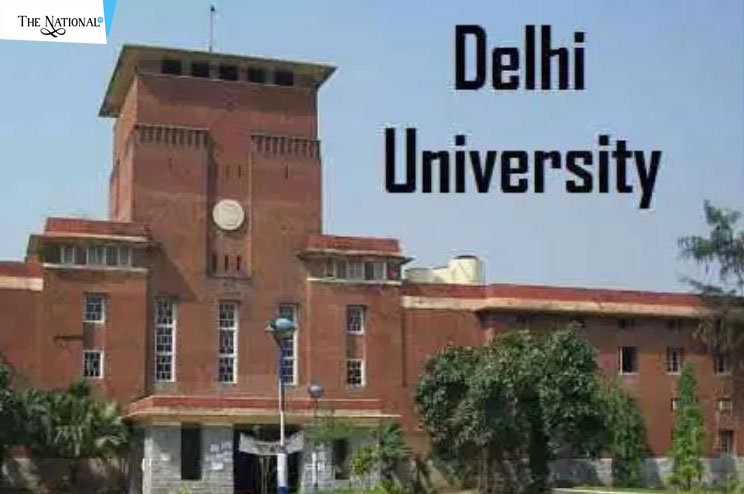 Delhi University Admission 2020: Prominent Changes in the Process
One of the most prestigious universities of India, The University of Delhi, has already started its admission for Undergraduate, Post-Graduate and Ph.D. programs from 20 June 2020 onwards till July 4, 2020.
Due to the coronavirus outbreak in the country, the whole process, from filling up the form to getting admission, has been advised to perform online, which is the biggest change in itself. This outbreak has compelled the university to allow the following changes to ensure efficient completion of the admission process:
EXCEPT for NSS AND NCC, NO ECA ADMISSIONS WOULD BE ALLOWED
One of the major changes that have happened so far this time, is that the university will not allow the students to get admission under the extra-curricular activities (ECA) quota except for National Service Scheme (NSS) and NCC categories. This time university will consider only students holding certificates and achievements for NSS and NCC under the ECA category instead of the 14 other activities registered every year.
NO TRIALS FOR THE SPORTS QUOTA STUDENTS
This time DU will not conduct any kind of outdoor or indoor trials for the sports quota students, excelling in sports this year but would allow the admission under sports category based on exams and awards, etc. By the last year's admission process, candidates were shortlisted based on their merit certificates which they had attached in their registration form. In an all, the university offers admission under the sports quota category in 27 other disciplines.
FOR MUSIC COURSES, ONLINE AUDITIONS WOULD TAKE PLACE
The students, having a background in music and who is looking for music courses has been advised to upload their videos on YouTube so that the panel could evaluate, hence there will be no trials for them as well. According to the brochure that was released along with the admission details says, "The candidates are advised to upload a video of their seven-minutes of best performances on YouTube and mark it as unlisted. Hence, the link of the uploaded YouTube video will be submitted by the candidates along with the admission application form during the time of admission form submission on the admission portal. It is strictly advised that candidates must upload their original, non-studio, unmixed, and unedited video without autotune and with only one accompanying instrument besides the electronic tanpura."
NO UNNECESSARY DEDUCTION IN PERCENTILE WHILE CHANGING STREAMS
One of the major changes, this time, which has made is that there will be no deduction of marks for the students changing their stream from science to humanities, unlike previous years. Earlier, it was an advisory that the deduction of up to 5% marks would appear on changing streams. Mentioning the report of Indian Express, Dean of the University Admission, Shobha Bagai, said, "The rule was based on the belief that science students score more than humanities and would take a major chunk of seats in BA programs which are meant for humanities students. However, now that all studies are going interdisciplinary, the rule does not hold any ground. We also wish to make the entire admission process smooth. Thus, we have requested colleges to not deduct any marks, most of the colleges have agreed to this as well."
Read More Latest Bollywood Movie Reviews & News
Read More Sports News, Cricket News
Read More Wonderful Articles on Life, Health and more
Read More Latest Mobile, Laptop News & Review