Education
Best Career Prospects For English Graduates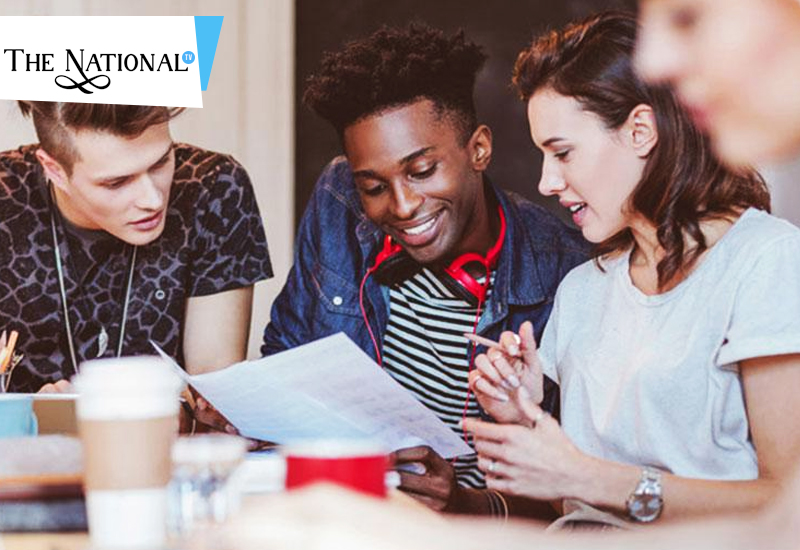 English is one of the major languages of this world which is mushrooming globally. This lingua franca is bridging the gaps between the countries since the 19th century. With its phenomenal literature and easy grammar it has grabbed the attention of international students who are flocking everywhere to study it passionately. On a myopic level , English may seem as a subject which can only lead to teaching as a profession but as we move further we can see how English reigns almost in every professional field today.
Starting with the profession of teaching , it has the capacity to fill in the scholars who are enthusiastic to pass their knowledge to others. Be it UGC NET in the lectureship level or B.Ed in the school level English students can hugely benefit from these to become teachers. They can also apply for foreign schools and colleges by appearing for TOEFL , IELTS and other equivalent exams. They can go for their research work by doing P.Hd in their chosen topic which will earn them a doctorate degree as well. Since English students learn to analyze the texts through various level and have a creative bent of mind they can choose to become a content writer or copy writer for various companies. With the increasing demand and popularity of web series all over the world they can stamp their foot in the entertainment industry through their intriguing story telling power by becoming a script writer , web series story writer.
Translation as a career can be chosen by those students who are fluent in English speaking and know how linguistics as well as transcription play an important role in communication in its native form around individual countries . They can also try their hands in journalism as it demands promptness in speaking skills and a knack for travelling anywhere around the world at any time of the day .
The students who study English , writing becomes their soul food .Almost every student develops the trait to pen down book , or they become marvelous editors helping to carve out a niche for themselves in the writing world.. They can become magazine editors with sparkly and educational content creations .These students are mostly grammar Nazis who have the sound knowledge of its technicalities, can become proof-readers to prevent major faults from occuring on written texts. They can go for civil service examination and qualify to become public administrators as it demands fair knowledge on their over all prescribed syllabus including strong writing and speaking skills , which , being the student of literature they have already gained mastery upon.
Hence tremendous opportunities are lined up for English enthusiasts in whichever career field they want to prosper and excel .
Read More Latest Bollywood Movie Reviews & News
Read More Sports News, Cricket News
Read More Wonderful Articles on Life, Health and more
Read More Latest Mobile, Laptop News & Review
-----------------------------------------------------
Today's Trending Videos
Join Us on Youtube: Subscribe Our Channel Now