Business
India June Factory Output Contracts 16.6%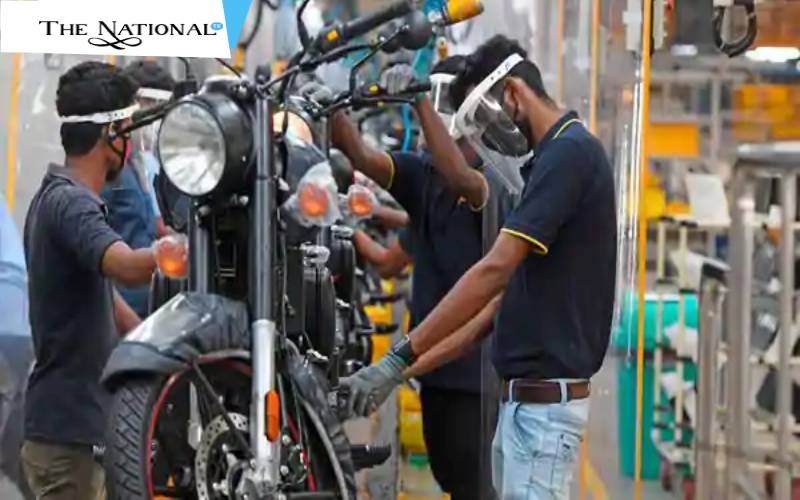 India's factory output contracted sharply for the fourth straight month in June, though at a slower pace than in May, signaling gradual process of normalization of manufacturing activity, even though localized lockdowns following rapidly spreading pandemic could hamper the economic recovery process. Data released by the National Statistical Office on Tuesday showed the index of industrial production (IIP) contracted 16.6% in June against 34% contraction in May. During the June quarter, IIP contracted 35.3%, which may heavily weigh on GDP growth for that quarter, data for which is scheduled to be released by the end of August. In June, manufacturing (17.1%) activity improved the sharpest with contraction in output coming down to 17.1% from 38.4% in May while the contraction in mining (19.8%) and electricity (10%) sectors recovered only marginally. Amongst the use-based categories, capital goods and consumer durables recorded the sharpest sequential improvement in their performance in June even as the sectors continued to lag in comparison to other categories, reinforcing the view that the discretionary portion of the industrial sector will take longer to revive.
The sharp turnaround in consumer non-durables to a double-digit expansion at 14% in June is likely to have been driven by the rebuilding of inventories that were depleted during the lockdown months and may not sustain at such high levels after the restocking is completed. Out of the 32 manufacturing sub-sectors, only two categories belonging to the non-durables segment--pharmaceuticals (34.6%) and tobacco (4.5%)--recorded positive growth. After a bounce-back in June, economic recovery in July may have come under pressure as pandemic spread rapidly in Eastern and Southern India, forcing local authorities to put fresh mobility restrictions, thus disrupting business activities. Purchasing managers' index (PMI) for manufacturing declined slightly in July to 46 from 47.2 in June.
However, Aditi Nayar, principal economist at ICRA Rating said IIP contraction may come down to single-digit in July as the pace of contraction of various lead indicators such as the output of Coal India Limited, electricity consumption and GST e-way bills narrowed to single-digits in July. "Nevertheless, we continue to caution that pent-up demand contributed to the improved performance of certain categories of manufacturing in June-July, which may not sustain in August especially in light of the extension of localized lockdowns in various states," she added. While Madan Sabnavis of Care Ratings said GDP may tend towards a contraction of 20% in the June quarter, Nayar estimated GDP to shrink 25% for that quarter, with some support from the agricultural sector and government spending that was relatively insulated during the lockdown.
Goldman Sachs has projected GDP to shrink 45% in the June quarter as business activity came to a standstill for at least two months due to stringent lockdown measures. Reserve Bank of India's Survey of Professional Forecasters on Macroeconomic Indicators released on Thursday showed GDP may contract 21.5% in June quarter and 5.8% in FY21 before bouncing back to grow at 7.4% in FY22. Finance minister Nirmala Sitharaman during an interaction with media last month said a complete picture of growth recovery is yet to emerge. "As long as the pandemic is active, we are talking about a situation full of uncertainty," she added. The International Monetary Fund has said emerging market (EM) economies like India are likely to face an uphill task in reviving their economies as their outlook remains clouded by considerable uncertainty, given the persistent spread of the coronavirus pandemic and rising corporate default risks.
Read More Latest Bollywood Movie Reviews & News
Read More Sports News, Cricket News
Read More Wonderful Articles on Life, Health and more
Read More Latest Mobile, Laptop News & Review