Business
Financial Planning : Nature and role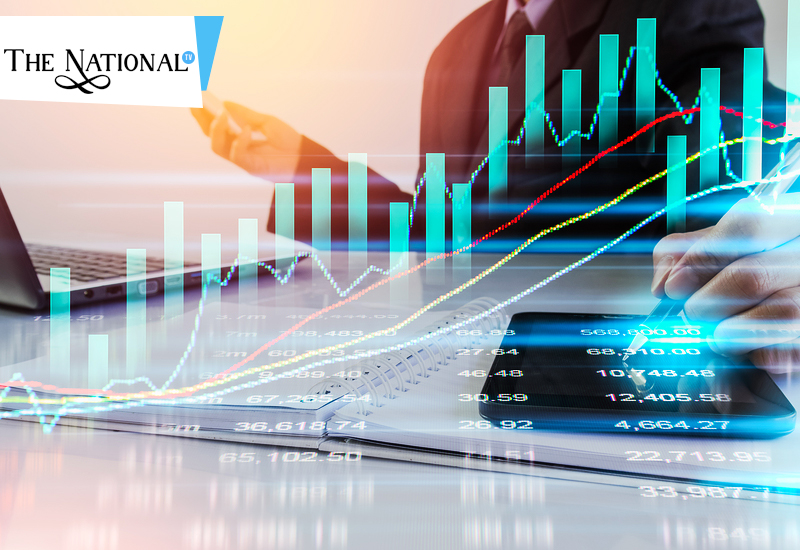 What is Financial Planning?
The term finance can refer to as matters relating to creation, management as well as study of various financial instruments. Financial planning on the other hand is the planning of various financial resources like capital, cash, bank deposits, stocks etc. in hand in terms of the strategy chosen for a definite purpose. In macro level financial planning affects every aspect of the personal finance starting from taxation, insurance, loans etc. With financial planning, the customer gets a direction as to how to mobilize their resources according to their need.
Objectives of Financial Planning
Estimating the required amount of resources for any specific financial need is what financial planning does. In short, financial planning has got many objectives to look forward to. Some of them are –
Determining the requirement of capital – Requirement of capital may vary between individual requirement and the requirement of a firm. In case of an individual, capital requirement can be a house loan from a bank with an interest and the same capital in case of a firm can be cost of fixed assets, promotional expenses, depreciation etc. Financial planning help in setting the goals right according to the feasibility of the resources.
Determining capital structure- When the decision of investment with the amount of capital in hand is made, determining the structure of the capital play an important role. How to go about with the proportion of capital includes decisions like ratio of short term and long term benefits. It is the objective of financial planning to pre plan the situation of the associated risk involved at the time of investment.
Framing convenient financial policies- Strategically as well as economical viable policies includes cash control mechanism, liabilities, debt ratio and much more. It is only through financial planning one can set the objectives, based upon which the entire financial project will depend upon.
Protection against personal risks- The main objective of financial planning is to ensure maximum protection to the individuals against personal risks. Examples of personal risks can be sudden disabilities, premature death, medical emergencies etc. Financial planning can help them with pre-planned strategies to minimize the value of risks attached.
Special need funding- Another objective of financial planning is to accumulate the amount savings to serve special needs such as wedding expense, higher education for children, a down payment deposit for a product purchased, a holiday, retirement, health expenses etc.
Ensure financial availability of funds-. Last but not the least, it is through financial planning, an individual is capable of ensuring the required amount of availability of funds. Financial planning helps in maintaining a balance between the amount of funds at hand and the expenses to be made by maintaining the proportion of savings.
Types of Financial Planning
As the domain of finance is vast, the types of financial planning are also many. Below listed are some of the prominent types of financial planning-
Cash Flow financial planning- This one is one of the important types of financial planning. It is through cash flow planning, an individual or a company predict its long and short term finances. But at times, there may arise some financial emergencies. So in order to avoid such financial restraints, appropriate cash flow planning is a must to avoid bankruptcy.
Investment Planning- The golden rule states planned investment is always based on the amount of savings. Once the amount of saving is determined, with the help of the financial adviser various investment planning can be approached. Investment in mutual funds, gold, stock, bonds, etc. are some of the examples of investment planning.
Insurance Planning- Family insurance, medical insurance, property insurance or any kinds of insurance are very crucial to financial planning. Insurance planning is dependent upon the way how different financial goals are set by the individuals. For example, in case of a middle income family, securing their health is a priority. This is done through health insurance planning by taking help from the insurance advisors.
Retirement Planning- It is one of the most important part of planning. We often hear from people planning their financial goals for retirement. Retirement planning simply means the emphasis given upon various financial decisions like how to save, how much to save, how to maintain the source of income after retirement.
Tax planning- In today's world where prices are shooting up and expenditures are many, savings are very crucial. Tax occupies a significant part in any person's income. Through proper tax planning, the options for savings can be maximized. Tax planning basically looks after how the balance can be maintain between income, savings and expenditures.
Real estate Planning- Creation of wealth is inclusive of strategic financial planning. Real estate is often considered as a high return investment option coupled with low risk. So, this type of planning can be of consideration through proper financial analysis. If taken strategically, real estate planning can turn out to be one of the best plan for safety of a family.
Different stages of Financial Planning
A financial planning has to undergo various stages. Below are some of the stages of financial planning –
Determining the current financial situation - The initial step of financial planning is to determine the current financial situations with respect to savings, income, living expenses and debts. Listing out current assets and liabilities along with the expenditures and debt gives an overview on how to go about the financial resources.
Developing financial goals- The second stage of financial planning is to determine and develop required financial goals. This involves identifying the sources of income. Definite financial goals are vital to financial planning. Financial goals can range from spending of the current income to develop new ways of savings to various investment programs for financial security in future.
Identify Alternative courses of Action- Financial planning is very crucial to sources of information. Changing economic decisions and supplementing them with necessary changes is what financial planning can provide.
Reevaluate and revising the plan- The domain of financial planning is vast and financial planning in itself is a dynamic process. It is very important to evaluate every possible courses of action, taking into consideration various factors like personal values, life situations as well as the current economic conditions. Decision making will always be a part of every financial situation. So defending on the changing situations, the planning of the finances will also change. Revisiting and revising the plan will help in adjusting as well as evaluation of the entire financial information.
How to make Financial Planning work?
In order to reap benefits from the process of financial planning, it is important to avoid some common mistakes considering the following –
Setting measurable goal is important when it comes to financial planning. Goals that are specific and measurable are easy to approach. For example, if an individual is planning to buy a property, with the amount of capital in hand, he or she should be fully aware of the expenses. Setting unrealistic goals such as inappropriate financial analysis may create economic distress.
Understanding the effect of each financial decision is very crucial. For example, there might me some investment decisions that might be harmful to estate plans, or any specific decision related to any kind of expenses. It is very important to realize that all the financial decisions are interrelated. So, every possible actions will have a cause and effect to it.
Seeking the appropriate help from a professional financial planner. A financial planner is the one who organizes as well as projects different saving and investment approaches. They play a very vital role in terms of getting the financial plan work.
Starting early to work on the financial goals, definitely can help in improving the financial situations. There is no specific time to start for financial planning. The earlier one gets into it, the merrier the results are. As Financial planning is a comprehensive evaluation of individual decisions, it is important to know the nitty- gritty of the entire process.
Read More Latest Bollywood Movie Reviews & News
Read More Sports News, Cricket News
Read More Wonderful Articles on Life, Health and more
Read More Latest Mobile, Laptop News & Review
-----------------------------------------------------
Today's Trending Videos
Join Us on Youtube: Subscribe Our Channel Now