Business
Business Intelligence : Tools and Types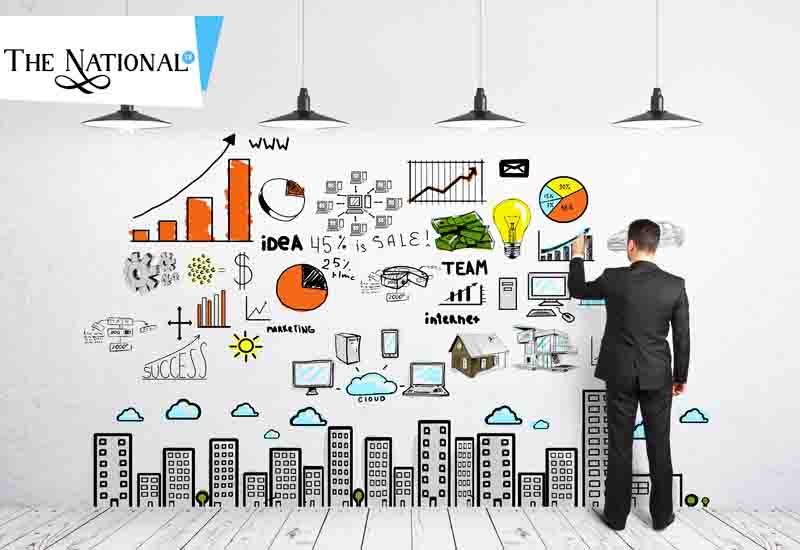 The term Business intelligence refers to as accumulation of different strategic techniques, formulas, applications as well as integration of various business information. The first and the foremost purpose of business information is to provide necessary support to organization's decision making process. Basically business intelligence systems are mostly data driven decision making tool. Business intelligence technologies provide different current, historical as well as predictive views of internal data structure by establishing efficient decision making operational insights. These technologies often function under the information management. The basic operational to strategic decisions includes prioritizing specific goals, directions as well as strategic management. Among different functions perform by business intelligence, to give insight and assessment of market to the business analytics is the most prominent one. Business applications often collect information from a data warehouse also known as BIDW (Business information data warehouse).
Tools of Business intelligence
Any strategy to work efficiently depends upon the different tools put into use for that specific purpose. Below are some of the tools use by business intelligence in order to convey proper information to the business analyst.
SAP Business intelligence- SAP provides real time solution within the domain of advanced analytics that helps in machine learning, predictive analytics as well business planning. The business intelligence provides a platform offering reporting, analysis, data visualization as well as office integration. SAP basically is a software designed to perform the roles of information technology, end uses as well as managerial functionalities.
Micro Strategy-This is the most important strategic tool that offers high speed powerful data analytics in order to monitor trend, recognize initial opportunities, increase productivity etc. It gives the users possibility of connecting one to various sources. Micro strategy is also helpful in accessing the information as well as making of decisions from one's desktop via mobile.
Sisense- This can be termed out as one and only friend for those who aren't tech savvy. It is a user friendly tool that allows anyone in the remote corner within the organization to manage complex datasets as well as visualize the large chunk of data without the expertize of IT department. It helps in getting data from different sources like Adwords, Google Analytics as well as salesforce. Because of presence in chip data technology, the processing of data is quickly done compared to other tools.
SAS Business intelligence- The prominent characteristic of SAS business intelligence is its advanced predictive analytics. The transparent as well as consistent predictive analysis provides sensible data metrics more efficient decision management approaches. By using APIs, the user is provided with a set of customization options, and ensures high level integration of data as well as analytics and reporting.
Yellowfin Business intelligence- This tool of business intelligence helps in end to end analytics platform that uses accurate visualization, collaboration as well as machine learning. Easy filtration, example intuitive filtering of checkboxes, radio buttons etc. Thanks to this tool's flexibility in accessibility for mobile, webpage etc., it helps to accentuate the business modules through business intelligence.
Dundas Business intelligence- It is a browser based business intelligence tool that lets the users to connect through different real time data sources. It also provides customized charts, tables as well as graphs for both desktops as well as mobile devices. Users using this tool can build their own reports and analyze their performances and predict the future trends. Dundas also provides support to big companies in terms of different sizes for various industries.
TIBCO Spot fire- TIBCO spot fire provides executive dashboards, visualization of data, KPI push to mobile as well as analytics. It is a great tool for collaboration of a digital team as users and help in creating their own KPIs in order to send alerts to both iPhones and androids. This particular software can also be integrated with different CRMs ERPs, as well as excel and Microsoft access.
Hevo Data- Hevo data is a new way of business intelligence in which hundreds of data can be integrated easily. It can also be used to connect databases, websites, blogs, cloud based apps and more. This tool also provides data syncing across different system in order to give an overview to multiple teams and people. Hevo Data also provides comprehensive reports and analytics.
Microsoft power Business intelligence- It is a web based business intelligence that helps specifically in data visualization. It allows the users to predict real time trends using brand new connectors for game campaigns. Because it acts as web based tool, Microsoft power business intelligence can be accessed from every corner of the world. This software allows the users to help in integrating their apps and deliver reports as well as real time dashboards.
Looker- Looker tool can be simply described as data discovery app that helps to integrate any SQL database and is helpful for different startups, enterprise-grade businesses etc. Some particular benefits of this particular tool is to provide ease-of-use, transparent visualizations as well as powerful collaboration that can be shared through email or USL as well as integrated applications for supporting the tech team.
Clear Analytics- This tool in business intelligence is an excel based software that can be used by different employees of various organizations. This tool also provides self-service business intelligence in which automation, analyzing and visualization become much easier than before.
Tableau- This tool is used as intelligence software for data visualization and data recovery. With the help of this software it becomes easy to analyze, visualize as well as share data without having IT to intervene. Tableau also supports multiple sources of data such as MS Excel, oracle, MS SQL and google analytics. Additionally, it also provides three standalone products called Tableau Desktop, tableau server and also tableau online hosted for various organizations.
Oracle business intelligence- It is a process of portfolio technology for business intelligence. This technology pretty much helps in capabilities such as dashboards, proactive intelligence, ad hoc, alerts and more. It is a great tool for companies to predict and analyze large data volumes from oracle as well as non-oracle sources.
Scope of business intelligence
The scope of business intelligence is very dynamic in nature. It is not just a set of SQL based reports but also act as self-service interaction as well as visualization that includes advanced analytics. In recent times, the boundaries of the intelligence haven't got that pace it needs to get. Many organizations are yet to discover the scope of business intelligence. Although blurred lines can lead to various issues to an organization, yet through the use of business intelligence the loopholes can be overcome. Micro strategy, business objects, cognos etc. are basically few tools used for large implementation of range of standardized reports.
Types of business intelligence
Being a technology driven tool, business intelligence comprises of different strategies as well as technologies in which large amount of data can be structured. Basically there are two prominent types of business technology-
Operational Business intelligence- A kind of intelligence in which transactional or operational data source can be consistent with reporting of data during various organizational processes. It provides relevant time sensitive information to operation managers as well as business professionals in a front line basis. Also operational business intelligence demands information presented in an interactive manner. In such a scenario communication methods and devices play a significant role.
Strategic business intelligence- The other name of strategic business intelligence is auto delivered intelligence. It is often use to report from analytical data source. It improves the performance of a business by setting a pre-determined set of data that provides historical context of data. It also provides for goal setting, planning as well as forecasting in an intelligent manner. Some of the parameters of this type of business intelligence includes storage and collection of data, data optimization, answers to various business questions and identification of various crucial business drivers with the help of past data records.
Conclusion
Data mining, data base management, data scientist appears to be some of the trending words we get to hear very often in present time. The leaders of today's organizations are always concern with business strategic tools that can be productive for them. Here the role play by business intelligence is massive. It is to be believed that proper utilization of data cannot be restricted to only top players. Business intelligence in this case helps in providing access to companies for potential data analysis capabilities. Receiving proper insights and information to expand the business largely depend on the decision making of the enterprise. Business intelligence tools in that case provides a respectable platform for analyzing different trends ensuring maximum productivity as well as profitability.
Read More Latest Bollywood Movie Reviews & News
Read More Sports News, Cricket News
Read More Wonderful Articles on Life, Health and more
Read More Latest Mobile, Laptop News & Review
-----------------------------------------------------
Today's Trending Videos
Join Us on Youtube: Subscribe Our Channel Now