Bollywood
Nowadays, human interactions have finished says Sohrab Khandelwal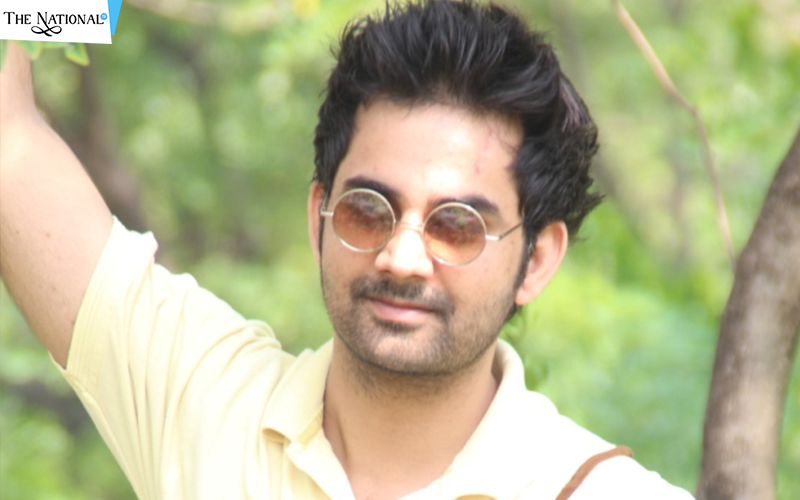 Actor and Filmmaker Sohrab Khandelwal who is coming up with a film titled 'Que Sera Sera', has said that nowadays, human interactions have finished and that is the reason why he wanted to make a film based on human relationships.
Sohrab Khandelwal was interacting with the media to promote his forthcoming film titled 'Que Sera Sera' on Monday in Mumbai.
Talking about his upcoming film, Sohrab said, "It is called 'Que Sera Sera' and it is a 90-minute independent film in the English language. It is a very exciting film. A story about two strangers from different parts of the world meeting each other on their last day in Mumbai. I don't want to get into details of this film. The whole idea of making this film is that nowadays, life has been moving at such a rapid speed that people don't have time for each other. We rarely have time to just sit and listen."
Sohrab said that nowadays, people have started becoming alienated more so in urban setups, he said, "There is always a storm brewing inside everybody's life, and we don't get to share our innermost feelings with other people so, its just a story about how two people listen to each other.
Today, technology has intruded into our family and friends time. I have seen that people meet each other at cafes and social events and more often than not, they are engrossed in mobile phones so, they lose out on being in the moment and spending quality time with their loved ones. I am looking forward to knowing how and what the audience feels when my film will release. I'm sure they will all find something they can relate to in their lives.
Talking about how he got into films, Sohrab said, "I like to tell stories. It makes me happy to see other people happy, to maybe put a smile on the faces and to add some kind of positivity to people's lives. I started writing stories at a very young age and that was partly because my father was in a transferrable job. He was in the Indian Air Force so, we used to travel quite a lot. I have studied in 16 different schools so, I was making a lot of friends but also losing a lot of friends because that time, there wasn't any social media to stay connected with your friends. There were only stories to carry them forward with me. I was also reading a lot of books, and watching films. I guess as I grow, I was also understanding the power of stories. I had started doing theatre at the age of 10 and then in college started writing and directing plays. But I always wanted to do films as one can reach a larger audience. And now I am into acting and filmmaking."
Talking about why he made a film in the English language, he said, "I feel the aesthetic and sensibilities I wanted to convey through my film might connect with the audiences who are comfortable with the language. Nowadays, the youth of India is traveling a lot. They are watching a lot of content on Netflix, Amazon and films at different film festivals so, their mindset has expanded quite a lot and they are a highly intelligent audience so, I just took it for granted that they will understand English. Also in this particular story, the female lead is a foreigner who can't speak Hindi. So the film in English made sense to me. I have read a lot of literature in English and when I was writing the film it just naturally occurred to me to write in English. The film is for a global audience and depicts that we all are going through similar feelings no matter where we are from. English helps.
Talking about why he decided to name the film as 'Que Sera Sera', Sohrab said, "I think it resonates with the subject of my film. Life is happening, we don't know what will happen in the next moment, whatever will be, will be. The phrase Que sera are acknowledging that universal thought. The song with the same title was sung by Doris Day (American actress and singer) long time back and then, we also had this popular song called 'Kay Sera Sera' in film 'Pukar' which was picturized on Prabhu Deva and Madhuri Dixit and it also talks about whatever is going to happen, will happen and it also happens in real life isn't it? So it's a popular phrase and we all live it including the characters in the film. Therefore, I thought that it will be an apt title for my film."
'Que Sera Sera' is written and directed by Sohrab Khandelwal co-directed by Samar Pratap. and produced by Imagine Films.
It stars Sohrab Khandelwal and Nira Suarez in lead roles.