Bollywood
Deepak Singh Bags Two Big Projects After Creating A Niche In Regional Cinema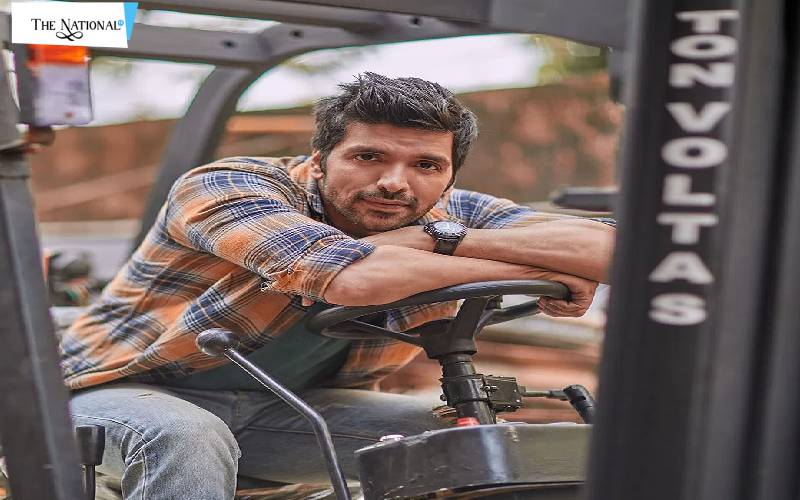 Tall and Handsome Deepak Singh created a niche for himself in regional cinema. Noted for his nuanced performance, the actor is ready to take the Hindi cinema with his forthcoming content-driven social drama.
Deepak Singh is almost six-foot-tall, a towering presence is hard to miss, which is laced with dedication towards craft and humbleness, the combination is hard to miss. Talking about his journey, Deepak said, "It has been great. I am just getting started and warmed up; I have a long way to go and a lot of covers. I was fortunate enough to get work, good quality work. I have done regional movies, such as 'Once Upon A Time In Bihar' and 'Deswa', then I got Aegean, which was a Tamil release, so far it's been going great. I did some commercial in between, which were great".
"Now I'm moving to mainstream Hindi Cinema. So I am excited about the transition. See, many people try to make this sort of transition from regional to the mainstream, but some get lucky, some don't. Most people get stereotype roles, I think I am fortunate to get a lead role" added Deepak.
Talking about his Hindi release, Deepak said, "I wanted to work in Hindi mainstream cinema for the longest. I've read many scripts but nothing stood out. Then I came across Aayam, which is based on social discrimination, and I thought to myself, this I need to do. I am playing the main lead in the film, which is great. The film will release soon".
"I have signed one more Hindi movie. The makers are still working out the title but I think the tentative title would be Firauti. The film is different than Aayam. The genre and background are totally different. The cast is finalized and shooting will commence soon enough. Plus I have bagged a music video, which will release in November". Cannot wait to see Deepak Singh creating his niche in Hindi Cinema as Well!