Bollywood
Keyur Sheth Hosts Coconut Cha Raja 2020 With Hindustani Bhau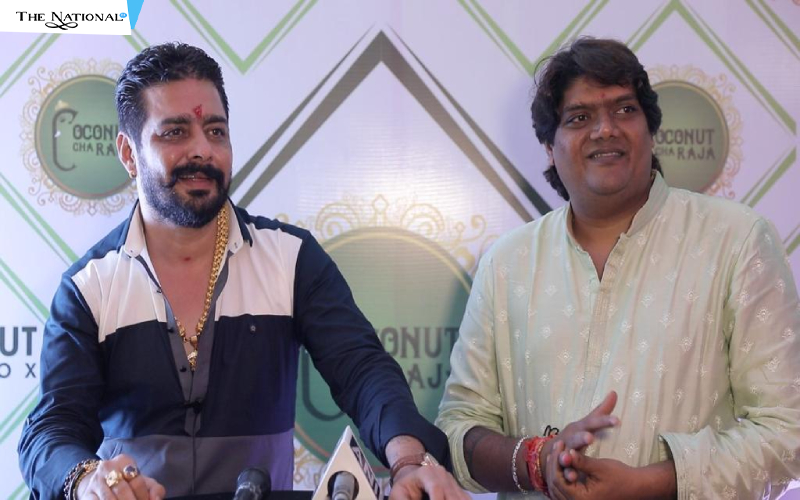 Due to corona ( COVID 19 ) the entire world has faced a major crisis. With great pride and devotion, Coconut Cha Raja 2020 celebrates its 6th year.
YouTuber and Bigg Boss 13 contestant Hindustani Bhau aka Vikas Phatak marked his presence and offered his prayers to Coconut Cha Raja this Sunday in Mumbai. Coconut Cha Raja is known as one of the biggest corporate Ganapati celebrations in Mumbai.
Many Bollywood stars and politicians marked their presence at Coconut Cha Raja 2020.
While interacting with media Hindustani Bhau said, "I feel so privileged every year coming here. We should celebrate every festival with grandeur because we live in India. Last It was a huge celebration which is known for its Largest Visarjan ever in history which I attended. But this time, due to pandemic, they have been following rules and regulations which are issued by the government of Maharashtra. Team Coconut Cha Raja has been helping society & policemen during the lockdown which is a commendable thing.
INITIATIVE: Bappa Ko Pranam Aur Aap Ko Salaam".
Coconut Media Box, Keyur Sheth said, Every year, Hindustani Bhau visits our Corporate office to seek blessings of Lord Ganesha and I think he is a true patriot. Talking about his recent controversies regarding religion and patriotism Bhau said, "Everyone loves their religion and you should not hurt anybody's sentiments. People of different religions and communities have been living in this country for many years and that's the uniqueness of our country. I have many friends from every religion. I celebrate Eid and Muharram with my Muslim friends and Christmas with Christian friends. We should not divide people on the basis of religion and everyone is of the same stature in this country."
Keyur Sheth said, "This is our 6th year that we are celebrating Ganapati festival but this time around, we have taken all necessary safety precautions. We have made an arrangement where people can seek blessings of Lord Ganesha through digital platforms. Devotees can also see live aarti of Coconut Cha Raja on our Facebook page.
Our Mantra for this Ganesh Festival - '2 GAAJ KI DOORI, AUR MASK HAI ZAROORI'
Read More Latest Bollywood Movie Reviews & News
Read More Sports News, Cricket News
Read More Wonderful Articles on Life, Health and more
Read More Latest Mobile, Laptop News & Review