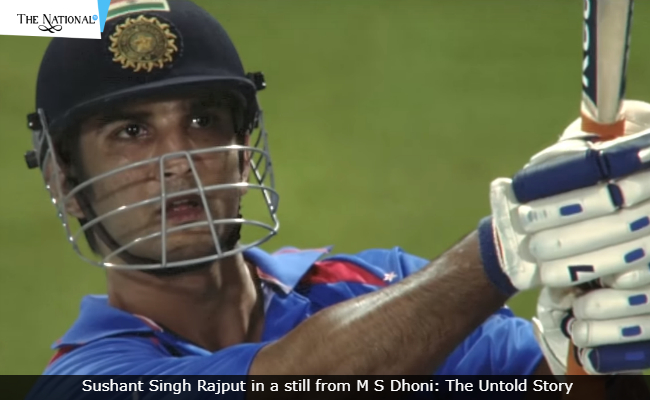 When I was in high school, I had a big group of friends. We used to hang out, ate tiffins between the classes, went for long scooter rides from one point of the city to the other, and did many more fun things like these. When I was with them I felt like they're my world and these are my forever people. I didn't realize then that maybe I was too young to describe mine forever. Yet I have lived the best days of my life with them. It was the release of one super- talked movie which has created a great hype and was a topic of discussion over every chat show, "M.S. Dhoni - The Untold story". It was the biopic of Mahendra Singh Dhoni, the former captain of the India n cricket team. Everybody knew about his dedication and fine cricketing skills until this movie released. After watching the movie, people realized the struggles of the marvelous captain and his dedication towards cricket. Besides all these things, people also started recognizing " Sushant Singh Rajput", an upcoming star who gave an excellent performance in the movie.
Evidently, no one else could justify the role of the well-known cricketer " M.S. Dhoni". Being a native of Jharkhand, I have completed my schooling from Ranchi. So when the movie released, I was still in intermediate and as I mentioned, I had a big group of friends. I had friends from almost every school in Ranchi, also the school from where M.S. Dhoni completed his schooling - JVM Shyamal. I was a big fan of M.S. Dhoni so I made plans to watch the movie with his school people. Their school planned and booked for first-day first show in PVR, I somehow managed to get a ticket with them. I watched the whole movie and as I came out after the movie ended, It was a turmoil of mixed emotions, I was feeling - happy, proud, motivated, emotional and stunned by such dedication, all the same time. After that particular movie, I somehow did not watch any other movie about Sushant Singh Rajput. Today its raining outside and I feel that nature is crying by the loss of such a gem. It's very sure that Sushant Singh Rajput has left an unforgettable aura, nothing feels the same after his demise.
I feel like I should have watched some more of his work, I regret it. He definitely did not deserve this. I miss the day when I went to watch his performance in M.D. Dhoni - The Untold Story. Today I am friends with only one or two people out of the lot with whom I went to watch the movie, but today I feel a deeper connection with Sushant Singh Rajput instead of those "forever ones". I have watched his movie M.S. Dhoni 3 times already after his demise, and every time it's a void which can never be filled. It feels like I have lost a forever friend.
Read More Latest Bollywood Movie Reviews & News
Read More Sports News, Cricket News
Read More Wonderful Articles on Life, Health and more
Read More Latest Mobile, Laptop News & Review