Article
If the Reservation Policy Initially Introduced for 10 Years Should be Abolished?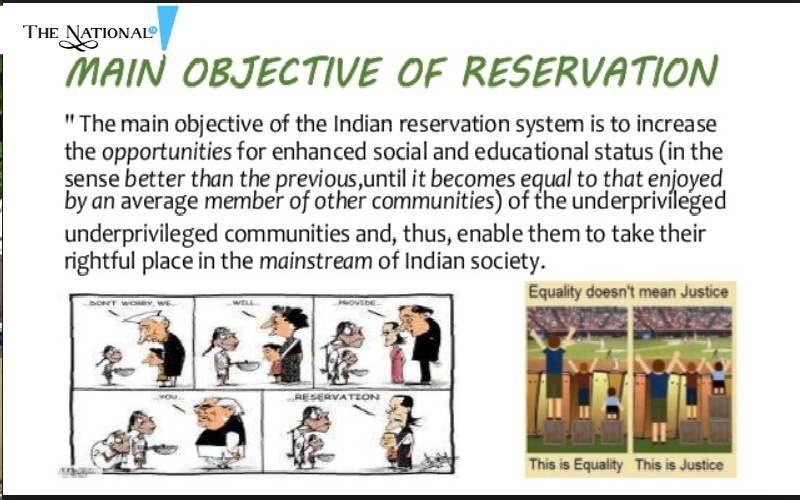 Reservation policy was mandated only for ten years because it was the estimated period to scrape down the caste system from Indian society. The main goal behind reservation policy is to uplift such people who faced untouchability and did not get opportunities due to the caste system prevailing in India. If someone demands to abolish reservation policy then he or she must have the answer to the question that whether SC/ST or any other backward classes have been uplifted or not? Are they facing discrimination or not? Is there any social stigma or not? According to NCRB, (National Crime Record Bureau) 2016 analysis almost eight times the crime rate has been increased against the Dalits(SC) and 12 times against Adivasi(ST) during the period 2006-16.
For instance, the famous institutional murder case of Rohit Vemula (2016) was not only suicide but a case of brutality against the legs along with Payal Tadvi (2019) who commit suicide because of discrimination. The nation lost Rohit Vemula, Payal Tadvi, and many more like men because of discrimination. This is the only painting the picture of the social structure of our country. The Reservation policy can reserve seats for backward classes but how social stigma can vanish? if we delve into the fact of Payal Tadvi case she was a doctor but after getting a job she was not able to handle the social stigma and discrimination in her day to day life.
Despite this, people still argue to abolish reservation. But they must understand that we need to patch up the lacuna of our system because people misuse the benefits but that doesn't mean that weaker sections of society will be deprived of it. If we delve into the matter of any facilities or benefits we will observe people misuse it and the owner and not getting the benefit. Whether it's ration or reservation, even the concept of the creamy layer has not been effective. So, before we argue you must ask questions that whether the backward classes are able to live without social stigma? If yes then we must argue and reservation must be abolished. But if the answer is 'No' then we need a system where we can minimize the misuse of such benefits and provide it to the needy. Because developing countries like India need people like Rohit Vermula and Payal Tadvi and many more who lost their lives due to discrimination.
Read More Latest Bollywood Movie Reviews & News
Read More Sports News, Cricket News
Read More Wonderful Articles on Life, Health and more
Read More Latest Mobile, Laptop News & Review