Article
The "Must-Visit" Markets in Chandni Chowk Delhi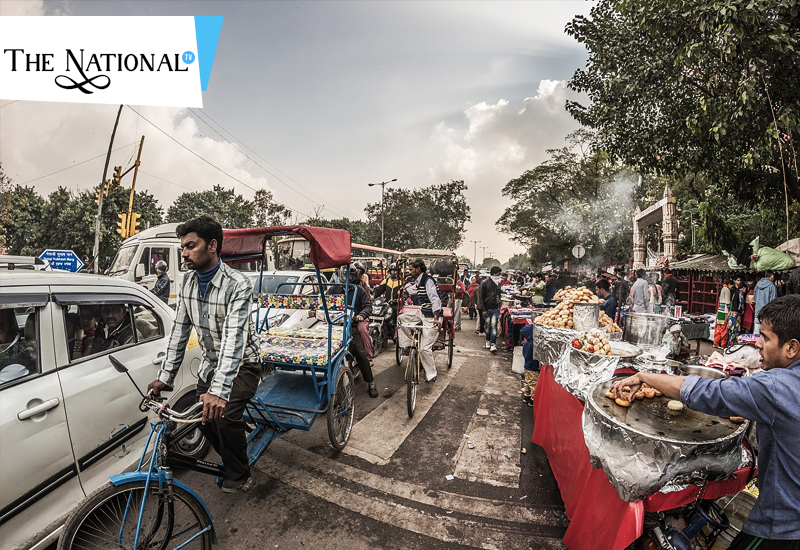 Well! Chandni Chowk, that was built by the one of the strongest Mughal emperor Shah Jahan and designed by his daughter Jahanara in the 17th century, is one of the oldest and busiest markets in Delhi. This market has been breathing around for more than three centuries and is famous not only in India but all over the world.
Chandni Chowk's specialty is its variety and authenticity i.e. food and sweets of more than 1000 kinds, sarees with chicken and zari.
Ohh, Wait.
What am I listening to? You are here for the very first time and don't know where to go for shopping and buy at a reasonable price? Don't worry I am here to help you.
Shopping markets in Chandni Chowk:::
1- Kinari Bazar-
Yeah! You heard it right. Don't go for the name because the place is awesome. If you are looking for loads of Wedding shopping, then you are in the right place. Zari and Zardozi trimmings and tinsel, fabrics and many more things you can find here and apart from that you can also find some of the fancy party wear and some crazy shopping spree here.
2. Bhagiratha Palace-
You won't believe me if I say that this place is Asia's largest market for electronics and electrical goods. Mainly famous for elegant and decorative and basic lights. Everything here is available at a great and very cheap price. So jump here soon before your money jumps off from your pocket.
3. Moti Bazaar-
Moti means pearls and yes this place is known for the pearls which are the main attraction here. This place got its name after the cute little things that are being sold here for a long time. This place is also famous for its shawls. So drop by here soon.
4. Ballimaran Market-
You'll be amazed to see the variety you'll find here related to the opticians and footwear, so yeah this place is known for the numerous nos. of opticians and footwear shops. From vintage-style sun-glasses and specs to modern style shoes you'll all get here. Believe me, the price will totally shake you up, when you'll hear that in 50 bucks you can get a stylish Ray-Ban dupe glasses.
5. Kucha Choudhary Market-
Also knowns as the Photo Market or Camera Market, Kucha Choudhary Market is Asia's largest hub for selling the cameras and related products. They do deal with all kind of cameras, from the classic vintage ones to the latest ones, DSLRs, Polaroids, camera bags, UV Filters, tripods, and etc X-Y-Z, you can all get here. And one more thing, you don't have to bargain here once you hear the price as it is so Pocket-friendly.
So, if you are ever passing by Chandni Chowk, don't forget to have a look and grab your essential stuff.
Today's Trending Videos