Article
New viper species discovered in Arunachal Pradesh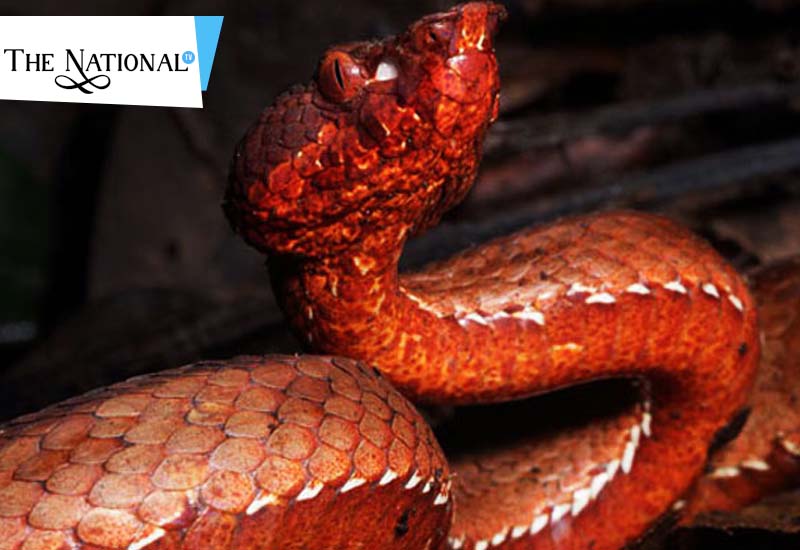 Let's have a look , A team of herpetologists (specialized in study of reptiles and amphibians) have discovered a more advanced new species of reddish-brown pit viper from Arunachal Pradesh. Their discovery was published in Russian Journal of Herpetology.
About the Viper
Scientific Name (of discovered Arunachal pit viper): Trimeresurus arunachalensis. This discovery of new species makes Arunachal Pradesh only Indian state to have a pit viper named after it.
Discovery: The research team from Pune-based Indian Institute of Science Education and Research, found the snake species while conducting biodiversity surveys in Eaglenest Wildlife Sanctuary, in in West Kameng district of Arunachal Pradesh.
Significance: The viper discovered is never described before therefore this single known specimen of this species makes it currently the rarest pit viper in the world.
Type: It is a species of reddish-brown pit viper, a venomous snake.
It has a unique heat-sensing system.
Earlier Discoveries
With this, India is now home to fifth brown pit viper. The other four brown pit vipers are Hump-Nosed, Horseshoe, Malabar, and Himalayan who were discovered about 70 years ago.
This new discovery makes Arunachal pit viper the second serpent to have been discovered in state after Crying Keelback, a non-venomous snake was found in Arunacal's Lepa-Rada district in 2018.