Article
What Locust Attack Mean to Rural Population?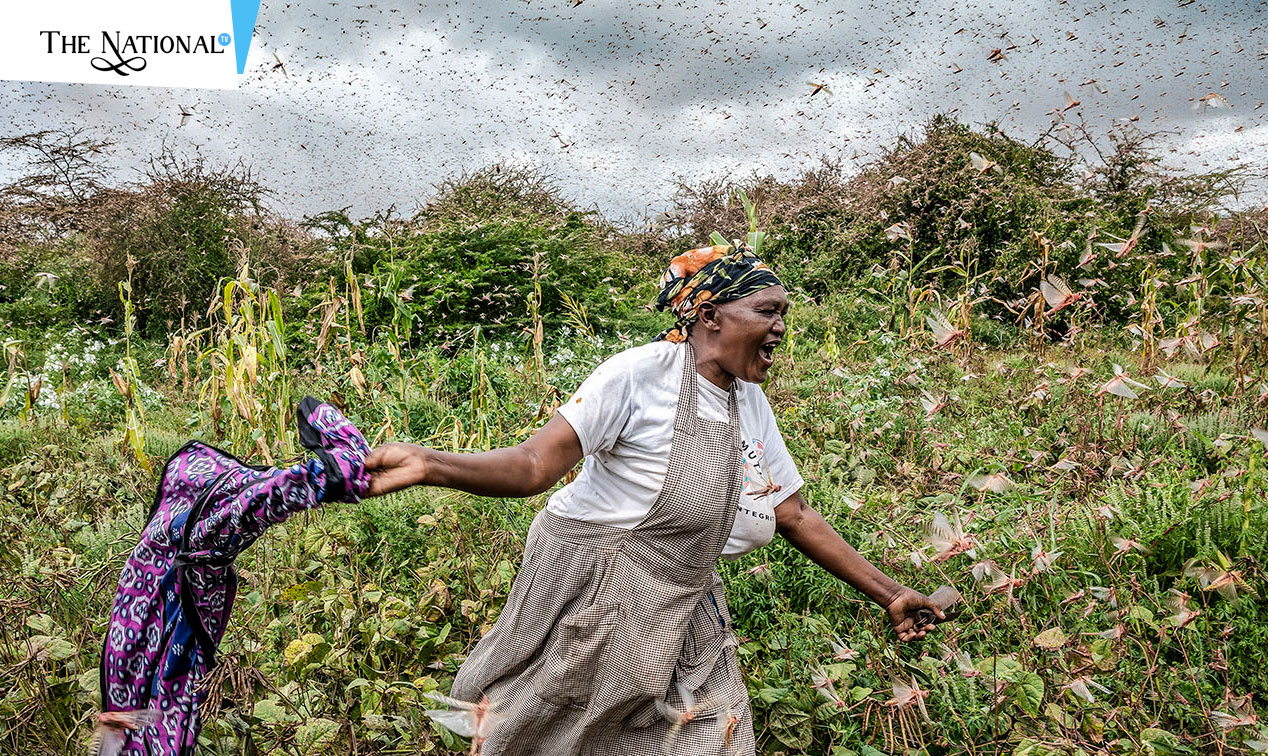 For the rural population, locusts mean a complete disaster. Locusts aren't dangerous as long as they are in a single phase but they become very dangerous and threatening as they form swarms. In one swarm there are around 40-80 million locusts per 1 square km and they travel for 150 km in a day. The large scale breeding and formation of swarms occur when conditions are favorable for them i.e. they multiply more in the desert and semi-arid regions.
This is the reason that traveling from African deserts to Pakistan and then entering to deserted regions of India locusts have put people on toes. The worst affected areas from the locust attack are the regions of Rajasthan and UP. However, these locusts have been largely seen in the urban areas so far like in Rajasthan's Jaipur, MP's Gwalior, Agra (UP), spotted in Mumbai (Maharashtra) and expected to reach Delhi as well. But, they have also been spotted in village areas of Punjab like that in Fazilka (Punjab), Dholpur (Rajasthan), and some other village areas too. For the rural population whose survival is on farming, for them locusts attack is disastrous. Locusts swarm come and wipe away the whole crop and plants. These locusts feed on green leaves and eat them. Thus, when they move over an area they eat all the plants and thus the land becomes barren.
There have been high alerts of locust attack in regions of Punjab, Haryana, Rajasthan, Gujarat, Bihar, Karnataka, Maharashtra, Madhya Pradesh, Uttar Pradesh, and Delhi. This swarm of locusts if not controlled, can turn into plague as well. Thus, this expresses how serious this situation can turn into. However, there has not been large destruction in rural areas but they have been put on high alert. Thus, the locust attack has now left rural agricultural areas to stand on one toe.
From a story briefing from Dholpur (Rajasthan), the locust attack over that village made them come across the worst nightmares of their lifetime. The people in the village are experiencing the toughest times in pandemic and now with locust disaster. However, the attack didn't turn extreme fatal for them as they were not heavily cultivated. But the attack was enough to make many farmers stand in the side of destruction.
As soon as the locust swarm came to Dholpur, the villagers came out of their homes to spray pesticides over them and beat utensils to scare them. The villagers rushed to their fields to protect their crops from locusts. However, the locusts had barren the peepal tree in their village along with the crops which brought damages of around 10 to 20 thousand rupees and more for the farmer. This loss is huge and even more depressing in such hard times of corona.
Along with this, the images in news spotted how these farmers were standing for hours in the scorching heat of Rajasthan's temperatures shooting above 46 degrees. These farmers didn't care about the scorching heat but stood all way around to overcome this disaster. The same happened with a nearby village Pachgaon (Rajasthan) along with some other villages. The disaster has now begun and is being assessed for not letting it turn into a plague. However, if locust doesn't stop and reach villages then it will turn into a bigger crisis than corona for farmers and the rural populations.
Read More Latest Bollywood Movie Reviews & News
Read More Sports News, Cricket News
Read More Wonderful Articles on Life, Health and more
Read More Latest Mobile, Laptop News & Review