Article
How Did Bill Gates Change The World?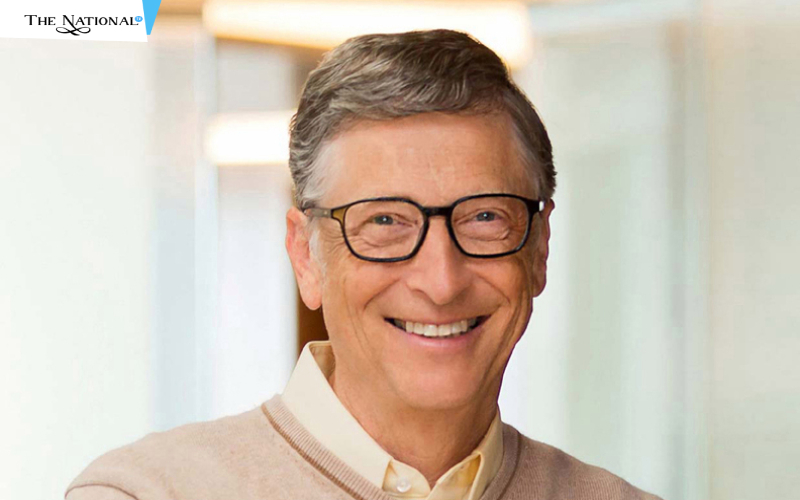 Bill Gates is one name you will surely associate with the personal computer revolution.
He is a co-founder of Microsoft Corporation which is the world's largest PC software company. It is also known for its consumer electronic devices, personal computers, and global services. He has served as the Chairman, CEO, and Chief Software Architect of Microsoft during his tenure with the company. He made a very big, irreversible dent in the operating system market with MS-DOS in the mid-1980s followed by the legendary Microsoft Windows series. Till late 2016, when the PCs were the most used computing devices, Microsoft Windows completed 25 years of domination in the operating system market. With the smartphone era taking over, Android has taken over.
He gave Microsoft a platform because of which it never had to look back. It has evolved quite a lot since the days when it was famous only for PC Software. Currently, it is also known for Xbox Consoles, Microsoft Surface tablet series, Minecraft (acquired), Skype (acquired), LinkedIn (acquired), and Azure.
Bill Gates also generated money in the market like no one ever did. Picture this! Microsoft's 1986 IPO (Initial Public Offering), and subsequent rise in its share price, created three billionaires and about 12,000 millionaires among Microsoft employees.
So how did Bill Gates change the world?
He did change the world through technological innovation, keen business strategy, and aggressive business tactics, and by charities, he has donated billions of dollars and continues to do it up to this day. He dropped out of Harvard to chase his entrepreneur carrier and so he and his partner Paul Allen built the world's largest software business, Microsoft. And Microsoft changed the world completely, like 90 % Of the computers we use today, use Windows Operating System which is made by Microsoft and computers are actually the driving force of the world today, like almost everything is done by computers. So you can imagine the impact he had on the world. Now let me tell you how much money he has donated. He has donated $37 billion in his lifetime and this number will continue to grow.
Sure, you can call him anti-competition because of his monopolistic business tactics at Microsoft. But you can't ignore his philanthropy practices. He has donated a total of $37 billion or more to date to the Bill and Melinda Gates Foundation. His foundation has been funding developing countries to tackle problems like infectious diseases, malaria, tuberculosis, sexually transmitted diseases, lack of basic healthcare, lack of sanitation, lack of nutrition, etc.
The total donation of the Bill and Melinda Gates Foundation was recorded to be $44.3 billion by December 2014. It is undoubtedly the largest philanthropic organization in the world. Since the beginning of its operation, it has already eradicated malaria in 4 countries, with mortality rates from the disease dropping 42% in that time. The eradication of polio from my country India was also a huge joint effort by the Indian government in collaboration with the Gates Foundation and Rotary International. Just five years before that, India had more than half of the world's polio cases. Imagine the impact!
He is one of the few entrepreneurs who are genuinely concerned about important issues of the world like vaccination, saving lives, sanitation, HIV-AIDS, etc. The man behind the personal computer revolution is now leading the change for social issues. He surely has changed the world in a positive way and will do so for a long time to come.
One of the famous quotes of Bill Gates: " Success is a lousy teacher. It seduces smart people into thinking they can't lose."
Read More Latest Bollywood Movie Reviews & News
Read More Sports News, Cricket News
Read More Wonderful Articles on Life, Health and more
Read More Latest Mobile, Laptop News & Review