Article
Is criminalising Marital Rape Against the Indian Culture?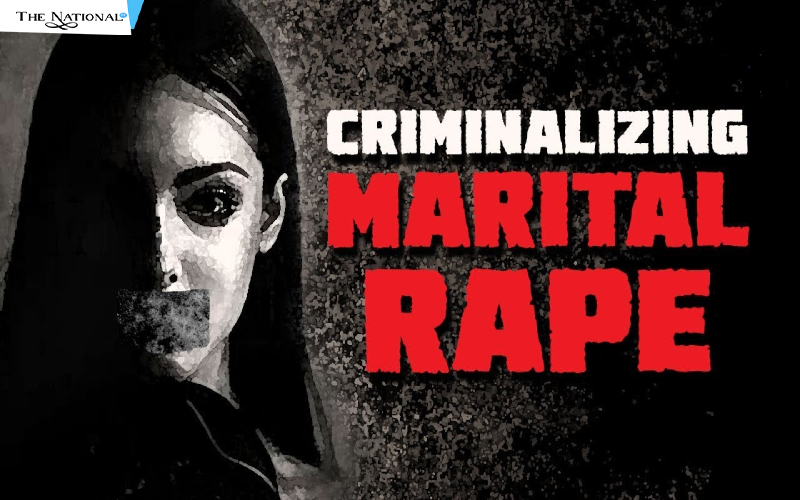 Dipak Misra, former Chief Justice of India in August 2019 said that Marital Rape should not be criminalized in India because it may create absolute anarchy in families. It was also argued by the political leaders that those who are seeking to stop Rape by their husbands are following Western culture. According to them, the country has various other problems such as poverty, illiteracy, lack of financial empowerment of females, the mindset of the societies, infrastructure development, etc. So, they must take direct decisions before criminalizing Marital Rape. The political leaders also said that if they criminalize marital Rape then the majority of marriages will fall apart. Albeit, they are not ready to criminalize Marital Rape but Supreme Court through its judgment has agreed that Criminalising Marital Rape won't threaten marriages of individuals.
Marital Rape clearly violates Article 14 and Article 21 of the Constitution of India. Albeit, the criminalizing marital Rape has not gained enough support but still, in some cases, the Court has given priority to this matter.
Suchita Srivastava v. Chandigarh Administration, The Court held that the right to make choices about sexual activity comes under the ambit of Article 21 of the Constitution of India as the choices are within the scope of rights to personal liberty, privacy, dignity, and bodily integrity. Justice K.S. Puttuswamy (Retd.) v. Union of India, The Court held that it is the right of the woman to take intimate decisions as it is her right to privacy which has been recognized as a fundamental right. Forcefully sexual intercourse is a violation of Article 21 of the Constitution of India. As In Independent Though v. Union of India, the Court held that marriage is personal wedlock which has nothing to do with State Criminalising marriage. They further said that if divorce or judicial separation has not destroyed the marriage then how criminalizing marital Rape will do?