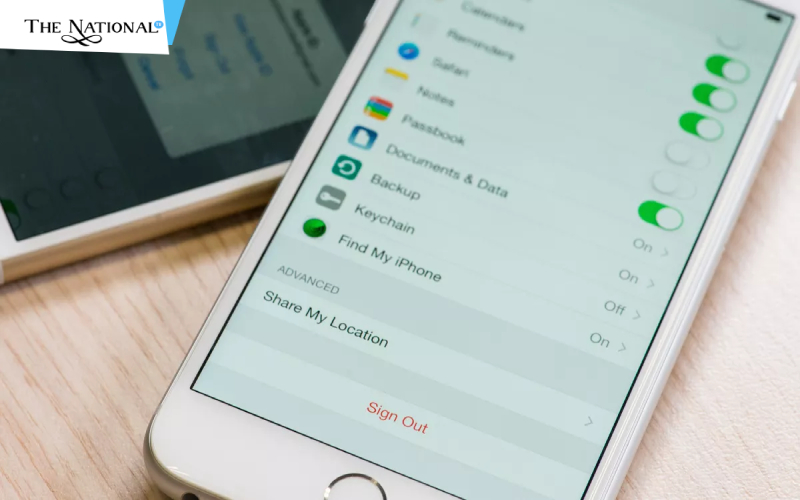 If you are going to give your old phone to someone or are thinking about selling it, then definitely read this story before that. Seeing the market of smartphones, some new options are present here every day. In such a situation, why would you use the old phone well? But what to do about the old phone? It is often seen that people either sell old phones or give old phones to an acquaintance, but do you know what precautions should be taken before giving the old phone to someone else? Actually, many people inadvertently give their personal data to someone else and this is not the right way because it can cause you a lot of damage. Just think what if someone has access to your old messages and photos?
Some smartphone tips can be useful to avoid such problems, We tell you what to do:-
1. First of all backup your phone - These days we save many things on our phones. If there is no backup of those things then our work will not be able to work. It is easy for you to backup the phone. Go to your phone's settings and click on accounts and then synchronize everything after that on Google account. Settings> Accounts (tap Google)> Select Google account> check everything you want to sync. Apart from this, you can backup your Wi-Fi password if you want. Click Settings> Backup & reset> Device backup and your phone will be backed up on Google account. In such a situation, whenever you buy a new phone and insert your Google account in it, everything will automatically synchronize from contacts to save photos on the drive.
2. Back up photos and videos - So far we have backed up all accounts, emails, contacts, etc., but with this, we can also backup photos and videos. If you are an iPhone user then it can be backed up on the cloud. If you are not, then take a backup of it on Google Drive. If you do not want to do this, then the phone can be backed up to the hard drive by connecting it to the computer. But keep in mind that it will not be placed on any external drive that a lot of people use.
3. After backup, delete from the phone- As soon as you have taken a backup, delete the photos and videos from the phone. For this, instead of deleting the single photo, delete the DCIM folder of the phone. This folder contains all the images that have been pulled from your phone. After this, you will also have to delete WhatsApp photos. Just uninstalling the app will not be enough for this. You will have to delete these photos by going to your phone's storage space. Delete the entire media folder of WhatsApp. In this case, any document, video, photo, audio, etc. that will come through WhatsApp in your phone will be deleted.
4. Only the factory reset will not work - Many people reset the phone to a factory once their data is backed up. They think it is enough, but it does not happen. You have to try that whatever is left in your phone is encrypted. In such a situation even if someone sees your data, they will not be able to open it without a password. You can encrypt data from your phone. But keep in mind that you should do this when you do not have to use the phone any further or you do not have any problem in using the data by entering the password every time. To do this, you have to go to Settings, then click Security, and then Encrypt Phone. Settings> Security> Encrypt phone. After doing this you will have the option of whether you want to encrypt only the memory card or the entire phone. Choose the option according to your convenience.
Read More Latest Bollywood Movie Reviews & News
Read More Sports News, Cricket News
Read More Wonderful Articles on Life, Health and more
Read More Latest Mobile, Laptop News & Review