All Things Trending
Sadguru's New Piece Of Painting Hits Unexpected Tag Of Amount INR 5.1 Crore | Bhairava, Painting Of Bull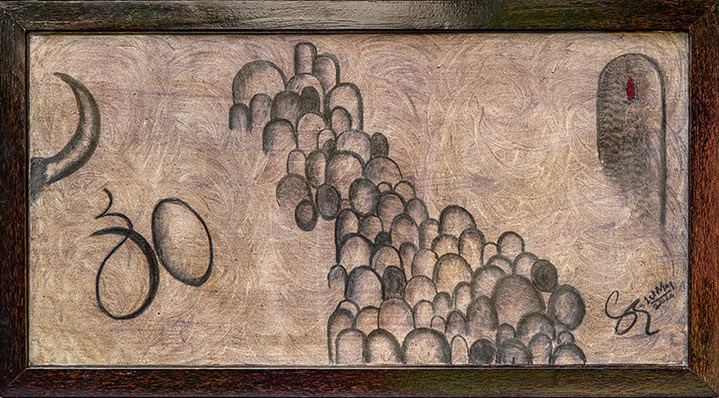 SADGURU'S NEW PIECE OF PAINTING HITS UNEXPECTED TAG OF AMOUNT
Isha Foundation Founder, Sadhguru Jaggi Vasudev's new piece of artwork, Bhairava (A unique painting of bull), received an extraordinary amount of INR 5.1 crore, through an online auction.

For the online auction, because of the pandemic, the painting was put up for online auction aback in the month of June 2020 and was closed on the recent Monday of last week. And in that online auction program, Bhairava received the highest bid of Rs 5.1 crore which would put up for the Outreach programs of the Isha Foundation, a spiritual organization, established by Sadhguru Jaggi Vasudev, on 1992 in Coimbatore. After the first artwork, titled as 'To Live Totally' which had received 4.14 amount of INR through an auction, this is the second artwork of Sadhguru which he is contributing to Isha Outreaches efforts including distribution of protective gear to frontline health workers and medical faculties, infrastructure support for isolation wards and a daily supply of meals, both cooked and raw and an immunity booster drink for the better immunity to the thousands of people in rural areas of Tamil Nadu, He mentioned in a statement on previous Monday.

The idea behind this second unique painting, named 'Bhairava' is that he gave a tribute to Isha's much-loved bull who passed away in April 2020. Sadhguru has used cow dung as a basis and the backdrop for this stunning artwork that has been created using basic charcoal, turmeric, and limestone.
Read More Latest Bollywood Movie Reviews & News
Read More Sports News, Cricket News
Read More Wonderful Articles on Life, Health and more
Read More Latest Mobile, Laptop News & Review