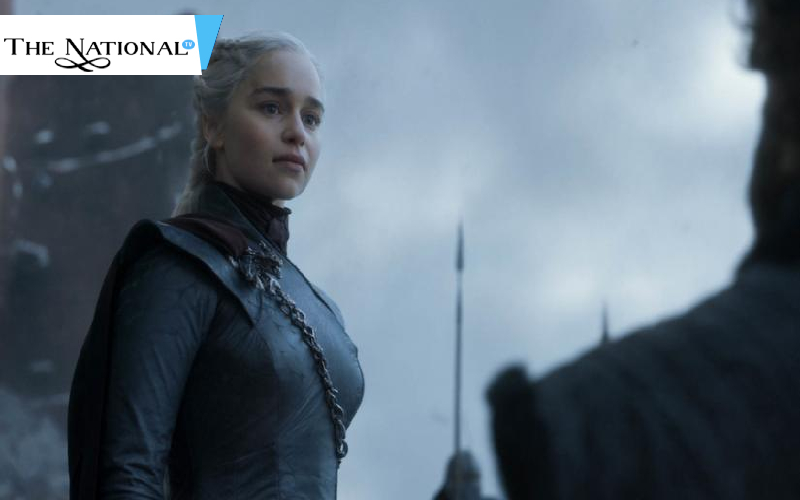 The much talked and gossiped about the topic here comes to an end. We are talking about Game Of Thrones season 8. People had much anticipations and theories formulated and linked to this season which had made them wait, almost 1 and a half years for its release. However, not many seemed satisfied with the way it ended. Several stars and cast of the television series in several interviews were constantly being asked about the plot, mainly about how it ends, and not many of them were happy. While some stated it as disappointing, some others did remark it as 'satisfying'.
Overall, the season was one of the much-awaited things of this year, and despite everything, it had failed satisfying users, basing upon the fact it couldn't relate to many things said in the prior episodes and the suspense created regarding the game of words left unsolved. It was also a trending topic of lots of people signing a petition for asking HBO and the directors to recreate and re-film the last season of the series and that thus created a huge number of stars give their reactions.
Recently Jason Momoa, who played the role of Khal Drogo since season 1 expressed his huge resentment how the show ended. He was very much in anguish about the way her on-screen wife, Emilia Clarke had an ending in the episode.
His response to the episode was loud and abusive towards the end of her dearly wife, Daenaerys and was visibly supported by a lot of fans. Later his meltdown was completely visible in his reply to Emilia Clarke's Instagram post on the finale episode, where he had mentioned, "Baby, that episode killed me."
Not only several other stars had huge resentment among them, and weren't satisfied and demanded more character development of their parts. One such was Lena Headey, who said, "I wanted her to have some big piece or fight with somebody, [but] the more we talked about it the more it seemed like the perfect end for her. They came into the world together and now they leave together. I think the important thing is that Jaime had a chance at freedom [with Brienne] and finally liberated himself from Cersei, which I think the audience will be thrilled about. [But] I think the biggest surprise is he came back for her. Cersei realises just how she loves him and just how much he loves her. It's the most authentic connection she's ever had. Ultimately they belong together. It's maybe the first time that Cersei has been at peace."
When the lead star, Kit Harington was asked about the fan's and critics react8ion, he said he totally isn't ready to accept something which the critics decide on seeing just an hour that they had worked their ass off for days and months, even sleepless nights.
Even Sophie Turner reacted on the petition thing saying it to be disrespectful. Disrespectful against their hard work and efforts they had put it. Several other stars have reacted differently.
But as fans, all we know is, it is an end to the era. A series that glued us for 10 big years, and now all of it has come to an end.