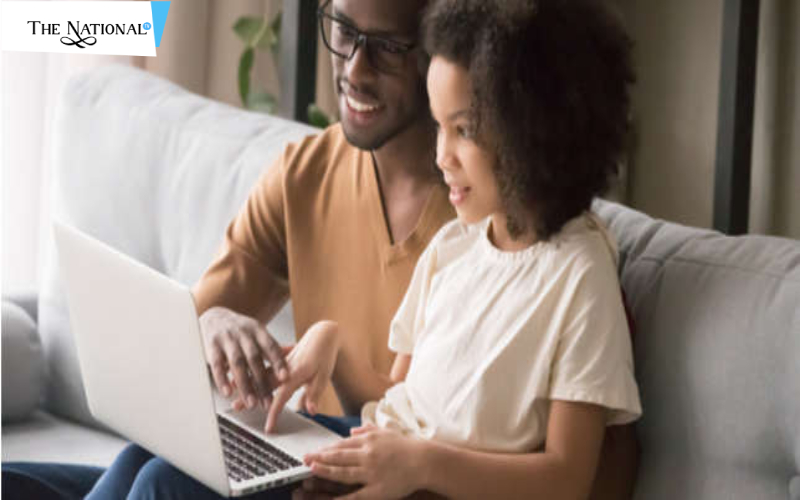 Due to Covid-19, it is not easy for the students to stay at home for the whole day and concentrate on online classes organized daily. In such a situation, parents can support them in making this difficult time easier.
Help in preparing the schedule: Corona lockdown has also affected the routine of children. There are many students who consider lockdown as an extra holiday from school. At this time, he is neither sleeping on time nor getting up early in the morning. First of all, the parents have to make this change in the routine of the children as before. They have to explain that during this time they have got, in this they can prepare themselves for further studies. Parental guidance will help students to develop seriousness towards online classes.
Talk about problems: Being a part of online classes is a new experience for many students. In such a situation, parents can ask the children during the conversation how they feel reading through this medium. They are not facing any problem regarding online classes. If it is so, then by talking to the institute and the teacher, they can try to solve the student's problem.
A place to be comfortable: Apart from studying, parents will also have to pay attention to whether the place where the student is attending the online class is comfortable for him or not. Feeling uncomfortable during online classes can distract the student's attention from studies. Instead of studying in the middle of the noise by sitting on the bed or couch, you should ask the student to sit in a secluded chair and table in private.
Focus on health: According to experts, constantly looking at the screen of computers and laptops can have a negative effect on the mental health of children. This can cause problems like lack of self-control, lack of curiosity, lack of emotional stability, inability to concentrate, not being able to make friends easily. In such a situation, parents will have to make efforts to involve students in small physical activities. They will also have to ensure that children spend at least time on mobile or TV after online classes.
Take special care of the eyes: Online classes conducted by schools should not affect the eyes of the children, for this, parents should ask the children to close the eyes for one minute every 15 minutes. This will give relief to the eyes. Keep the baby's posture perfectly right. The level of the screen and the child's eyes should be on par. Keep the back and head straight. Keep the screen two feet away from the child.
Read More Latest Bollywood Movie Reviews & News
Read More Sports News, Cricket News
Read More Wonderful Articles on Life, Health and more
Read More Latest Mobile, Laptop News & Review