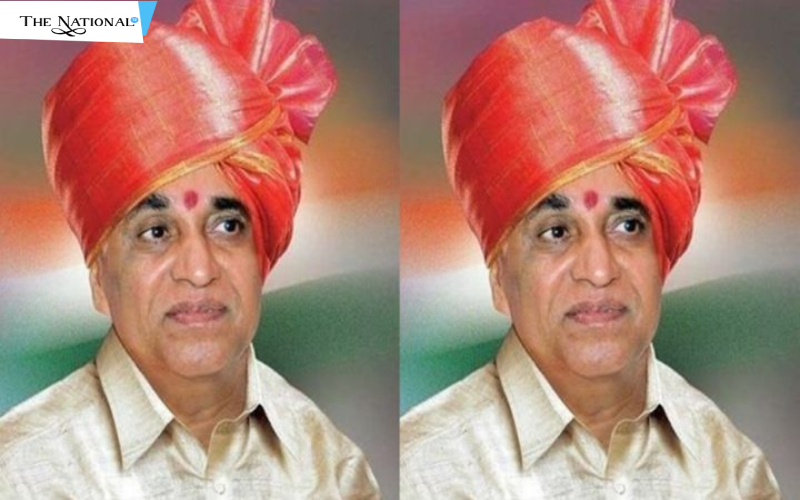 Veteran Congressman and former Maharashtra minister Vilas Patil Undalkar, a seven­time MLA from Karad, passed away following a brief illness in Satara on Monday morning. He was 82. Sources said that Undalkar, whose health had steadily deteriorated over the last two weeks, had been undergoing treatment at a private hospital in Satara city. Undalkar, affectionately known as 'Vilaskaka', had held the Cooperation and Law and Justice portfolios in erstwhile State Cabinets and was notable for his stronghold over the cooperative sector besides having deep grassroots connect. A charismatic regional leader, he represented the Karad South Assembly constituency for a record 35 consecutive years from 1980 to 2014 before being supplanted by his long-standing rival, former Chief Minister Prithviraj Chavan.
At the time of the 2014 Assembly poll, Undalkar, embittered over Mr. Chavan's decision to step into the poll arena and contest from Karad South, had filed his nomination as an Independent, paving the way from a Congress versus Congress fight. Despite Undalkar being touted as the favorite, it was Me. Chavan who triumphed in a stiff three­way contest to win the Karad South seat. However, despite his defeat and intense personal differences with Mr. Chavan, Undalkar never deviated from the Congress ideology nor switched his political colors. Recently, at a public function, the stalwart Congressman, mellowed after years of feuding, had patched up his differences with Mr. Chavan. He was a close associate of former Maharashtra Chief Minister Shankarrao Chavan, the father of another erstwhile Chief Minister, and the current State Public Works Department Minister Ashok Chavan.
"With 'Vilaskaka''s passing, the Congress has lost a true proponent of the party's inclusive ideology. His death has created a void in the Congress in western Maharashtra, and especially in social and cooperative sectors," said Mr. Ashok Chavan, expressing grief over his demise. He said that he served the people with "the idea of Congress'' throughout his life. "He maintained his principles and values even in the face of adversity. He was a popular leader with an inimitable grassroots appeal. He contributed a lot to Satara district as an MLA for 35 consecutive years and for Maharashtra as Cooperation Minister," Mr. Ashok Chavan said. Tributes poured in from across the political spectrum.
Deputy Chief Minister and senior Nationalist Congress Party (NCP) leader Ajit Pawar said that 'Vilaskaka' would always be remembered as a leader who made a vital contribution to the development of rural Maharashtra. "He will always be remembered for his strong organizational and management skills as a member of several local political and educational establishments be it the Satara Zilla Parishad, or as a member of the Shivaji University senate, as director of the Satara District Central Bank or as the State Minister for Cooperation. Especially unique was the work done by 'Vilaskaka' in the field of water conservation through the river confluence project where he had the vision to realize the concept of the hill development," Mr. Pawar said. After current NCP chief Sharad Pawar split the Congress in 1999, it was Undalkar who held the fort for the Congress in that part of western Maharashtra, winning the crucial Karad South Assembly seat for the next three elections. Undalkar's last rites are to be performed at his ancestral village Undale in Karad later in the day.
Read More Latest Bollywood Movie Reviews & News
Read More Sports News, Cricket News
Read More Wonderful Articles on Life, Health and more
Read More Latest Mobile, Laptop News & Review