All Things Trending
Sushant Singh Rajput Chowk | SSR Gets a Road Named After His Death in His Village Purnea in Bihar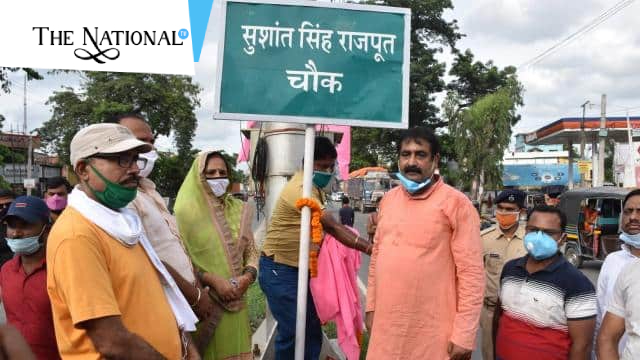 One of the well-known actors Sushant Singh Rajput hanged himself in his Mumbai apartment on June 14. No suicide note was found in his house. His funeral took place the next day on June 15 which was attended by his family, friends, and his Bollywood counterparts.
An official statement was released by his family after his death where they mentioned that they will be turning his childhood home into a memorial and a foundation will be set up as a tribute to him where young talents will be supported. Sushant Singh Rajput left for his heavenly abode on June 14th,2020. As per a recent report, his fans in hometown of Purnea in Bihar have reportedly renamed a road and roundabout after the actor as a tribute. A video on social media has been spreading in which a road in Sushant Singh's hometown has been renamed.
A report in the Live Hindustan mentioned Mayor Savita Devi saying that Sushant was a celebrated actor who will always be in our heart, he was a very precious diamond, and no one can forget him. As per the report, the road in Purnea that goes from Madhubani to Mata Chowk will be renamed as Sushant Singh Rajput road and the ford company roundabout will be called Sushant Singh Rajput's chowk.
Videos of fans traveling the new name of the road and roundabout in Purnea, Bihar with Sushant's name on it went viral on social media. The mayor has also written to the Prime Minister urging him for CBI investigation ibn Sushant's case.
Read More Latest Bollywood Movie Reviews & News
Read More Sports News, Cricket News
Read More Wonderful Articles on Life, Health and more
Read More Latest Mobile, Laptop News & Review