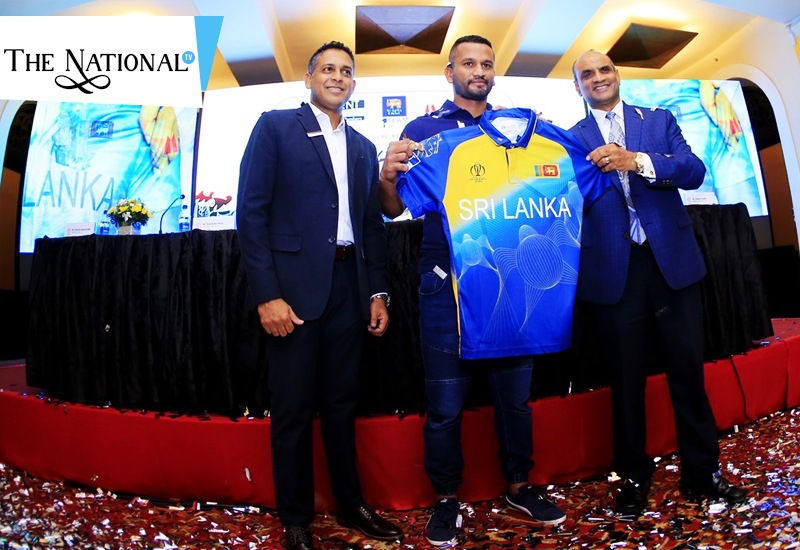 Srilanka is getting ready for the next world cup. The Cricket World Cup 2019 is on its brink to get started. Like every other team, the Srilankan cricket team is also getting ready for it.
The ICC Cricket World Cup 2019 starts from May 30th and would be continuing until July 2019.
With the present ICC World cup hype, Srilanka has launched its new World cup jersey. The speciality of this jersey is that it is made up of recycled ocean plastic that is waste plastics recovered from the beaches of Srilanka.
The Srilankan Cricket team has tweeted about this exclusively from the official Srilanka Cricket twitter account.
This initiative of MAS and Sri Lanka cricket team has intentions to promote the safe limit of plastic usage, the harm caused by them and also to promote responsible and sensible consumption of the plastic. This would not only reduce the Plastic pollution caused due to it being non-bio degradable but also would help save the marine species and their habitats.
The tweet they had made was :
"SLC #CWC19 Jersey is made out of #RecycledOceanPlastic, waste plastic recovered from the beaches of Sri Lanka. Through this initiative, MAS & SLC intend to promote the responsible consumption of plastic to save marine species and their habitats.#lka"
This pious initiative by the Srilankan team needs to be commended for their unbelievable contribution towards a safe future ahead.
Read More Latest Bollywood Movie Reviews & News
Read More Sports News, Cricket News
Read More Wonderful Articles on Life, Health and more
Read More Latest Mobile, Laptop News & Review
-----------------------------------------------------
Today's Trending Videos
Join Us on Youtube: Subscribe Our Channel Now