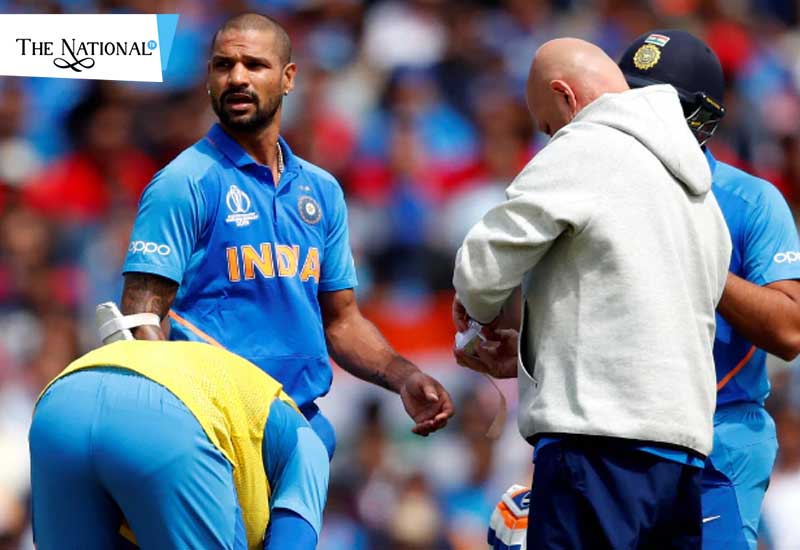 Shikhar Dhawan who was the hero of the match against Australia this Sunday. He played through pain after being hit on the thumb by a rising delivery from Nathan counter Nile. It seems like he has been ruled out of the world cup due the thumb injury which is reported to be fractured.
Bcci has to yet give an official statement. It seems like he was in pain during is batting. But he still continued to bat and scored 117 runs off 109 balls. Dhawan did not come out to field due to injury. Ravindra Jadeja came into the field for him for the 50 overs.
Now they are looking for a suitable replacement for Shikhar Dhawan.
There are many options like rishab pant, ambati rayudu. but most importantly team management is pushing to go with teamA captain and Mumbai batsmen Shreyas Iyer who is a specialist to play at number 4. He happens to be in England too.