World Cup 2020
India vs. Australia: Virat Kohli epic reaction to MS Dhoni mammoth six on Starc Bowling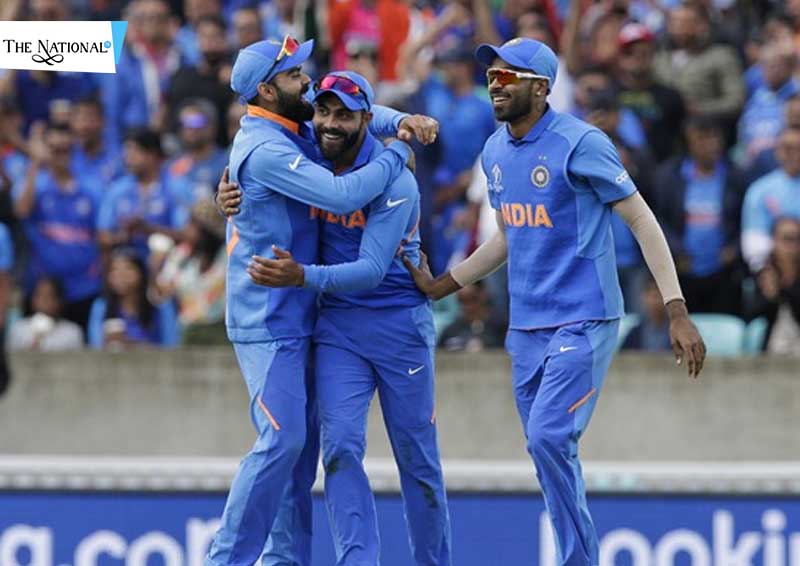 MS Dhoni huge six on Starc ball leaves Kohli as well as the audience startle as they look stupefy by the sheer power of MS to hammer the ball past the square leg.
Oval, England:
India on Sunday made their intentions clear of winning this year World cup by scoring the highest ever scorecard in their second match against the Aussies in the World Cup 2019. Both Openers give India a commanding start with Shikhar Dhawan topping the run charts scoring a classic century 117 runs off 109 balls.
After the dismissal of Rohit, Captain Virat keeps the scoring sheet running with the Shikhar Dhawan posting 82 off 77 balls and Pandya & Dhoni doing what they usually do blasting off the ball in the end. In all of this, Dhoni chipped in with 27 runs off 14 balls extending India scorecard to 352 run mark. During this showcase, MS Dhoni leaves Captain Kohli bemused by smashing a huge six in the second last over of the Starc over.
Here how twitterati reacted on Kohli's mouth-gulping reaction
Starc intent was right trying to cramp off Dhoni for space by ejecting an angling delivery at 143kmph into the pads but MS Dhoni was prepared up to the task using the angle to a good effect and smashing mammoth six over the deep square leg.
The match was 80% decided when India cemented 352 runs on board. Shikhar Dhawan led the charge with a century. Virat Kohli also does a blazing 82 run and an 81 run partnership with Hardik Pandya for a 3rd wicket partnership. The Pair pummel Aussies heavily.
Dhawan scored a brilliant 117 off 109 balls and give India a 1st wicket 127 run partnership with the Rohit Sharma(57) setting the tone of the match.