Social
Why Child Marriage is still prevalent in India?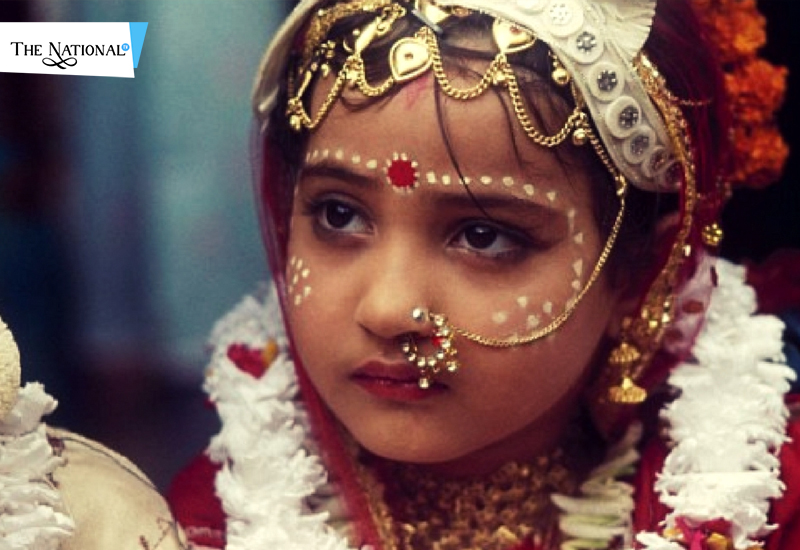 Child marriage is one of those acts that are legally banned by the constitution but are still prevalent in the country.Child marriage refers to the involvement of children below the age of 18 into the union of marriage. Although, practising child marriage is banned in the country,yet in remote areas there are numerous cases. According to UNICEF, the number of girls getting married in India has now been halved but still around 1.5 million girls in India get married before they even turn 18. Thus, it is safe to say that India which is now on the steps to become a super power is still fighting from social evils like Child marriage in the grassroots of society. Legal age of marriage in India is 18 for women and 21 for men and Hon'ble Supreme Court has ruled that sex with an underage wife constituted rape.

Despite all these attempts to improve the conditions and bring change in the society a recent case of certain influential politicians were seen going to a mass child marriage programme in Madhya Pradesh.

It was reported that hundreds of young girls were married off in mass wedding ceremonies in the Rajgarh district of Madhya Pradesh, during Akshay Tritiya which is an annual springtime festival celebrated by Hindus and Jains.

The couples who got married were mainly within the age bracket of 12-16.

The presence of influential people and reports of local police and administrators that even if a marriage is stopped , the parents often take the children away to another places and marry them off.

According to National Family Health Survey-4 , around 7% of women between 15-19 get pregnant and become mothers. Anju Malhotra, UNICEF's Principal Gender Advisor, explained the various factors related to child marriage "When a girl is forced to marry as a child, she faces immediate and lifelong consequences. Her odds of finishing school decrease and her odds of being abused by her husband and suffering complications during pregnancy increase. There are also societal consequences and a higher risk of intergenerational cycles of poverty."

According to latest analysis, Murshidabad district (39.9%) in Bengal shows the highest prevalence of child marriage, followed by Gandhinagar (39.3%) in Gujarat and Bhilwara (36.4%) in Rajasthan. Bihar has the highest number of districts with high prevalence (20), with Bengal as (14) and Jharkhand (11).

Incidences of child marriage has come down significantly in India with better education and incomes. States like , Rajasthan, Bihar ,Jharkhand and Uttar Pradesh, who were associated with child marriages have made significant progress and the average for child marriages now has gone to 11.9% for girls aged 15-19. Under the Prohibition of Child Marriage Act (PCMA), 2006, " the marriage between a man above 18 years of age with a woman below 18 years of age, is punishable with imprisonment of two years, a fine of up to Rs 1,00,000, or both."