Social
Independence Day & Raksha Bandhan on the Same Day in 2019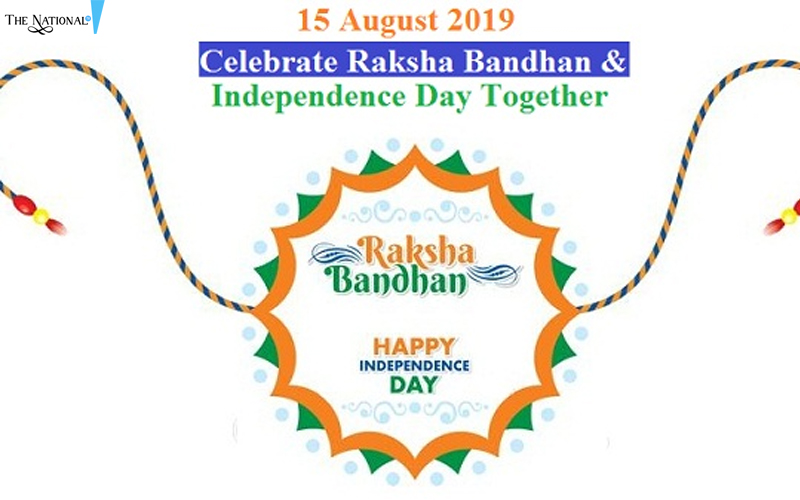 Raksha Bandhan in 2019 is coinciding with 15th August, which happens to be India's Independence Day. The double whammy; calls for double celebrations for all of us here in India! Though these are two separate celebrations; one is a national celebration and another a religious one but falling together of the two on the same day is definitely going to add more significance and make a difference in the spirits of those celebrating.
It's a day whole country will be celebrating one way or another!While the festival of Rakhi is supposed to bring in a lot of happiness and family time; for sisters whose brothers are in the armed force services, it will be a very overwhelming day. If brothers are posted on the border or somewhere far away, Rakhi will have a different emotion attached to it. Patriotism fever will also be at its peak, engulfing one and all. We will see the market flooded with patriotic Rakhi designs with flags on it and what not to celebrate both days at one go.
Watch it; it's going to get very exciting as Raksha Bandhan comes close.Raksha Bandhan in 2019 is going to be equally interesting for siblings living abroad or separated by distance. Online stores will soon stock fresh and innovative gifts to cater to customers who may want to buy Rakhis and Rakhi gifts, Rakhi return gifts and what not! Stores will display bhaiya-bhabhi Rakhi, Independence Day theme Rakhi, for kids Cartoon Rakhi, for the suave bros we'll see designer Rakhis and an equally interesting range of gifts to go with Rakhis. Besides tying Rakhi in the wrist of brother by sister exchanging of gifts is also a ritual that holds equal if not more excitement. Siblings begin to look for a suitable Rakhi gift for each other much in advance to avoid unpleasant last-minute experiences, rush, and confusion.
So let's get ready to enjoy the double dhamaka Raksha Bandhan of 2019 brings this 15th of August. Let's soak in the celebrations and make it a day to remember. Let's also have a prayer in our heart for our soldier brethren who're safeguarding our borders in tough situations away from home and their siblings on this day!