Press Releases
Delhi based singer Suryaveer Hooja shares a spine-chilling experience from one of his concerts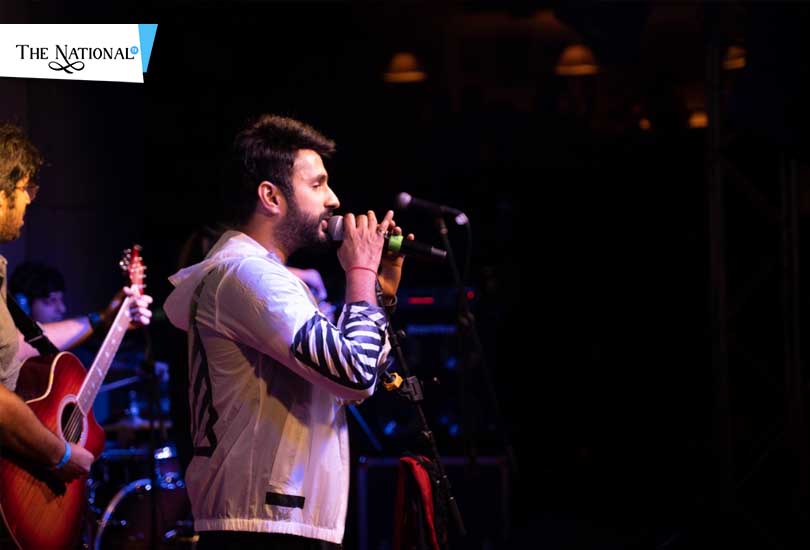 Singer and songwriter, Suryaveer Hooja who hails from Delhi has completed over 2000 successful gigs across the world and shares one of his experiences during a show, proving that being a musician or a stage performer comes with its own sets of challenges. 
He narrates, "There was this one stage performance where I was walking through a bridge built over the crowd, so narrow that it had room for just one foot, with no support on either side. I wanted to connect with my audience so I decided to walk the 60 feet long bridge while I sang. I think that's crazy because if I fell, it could have been fatal." It goes without saying that the talented singer is quite gutsy to pull off a stunt like that just to go that extra mile to please his fans. 
The singer who's most famous for his covers of Bollywood classics like 'Ek Ajnabee Haseena Se', 'Yaara Teri Yaari', and 'Kya Hua Tera Vaada' also involves himself in charity gigs and fundraiser events for honorable causes.  
Read More Latest Bollywood Movie Reviews & News
Read More Sports News, Cricket News
Read More Wonderful Articles on Life, Health and more
Read More Latest Mobile, Laptop News & Review
-----------------------------------------------------
Today's Trending Videos
Join Us on Youtube: Subscribe Our Channel Now