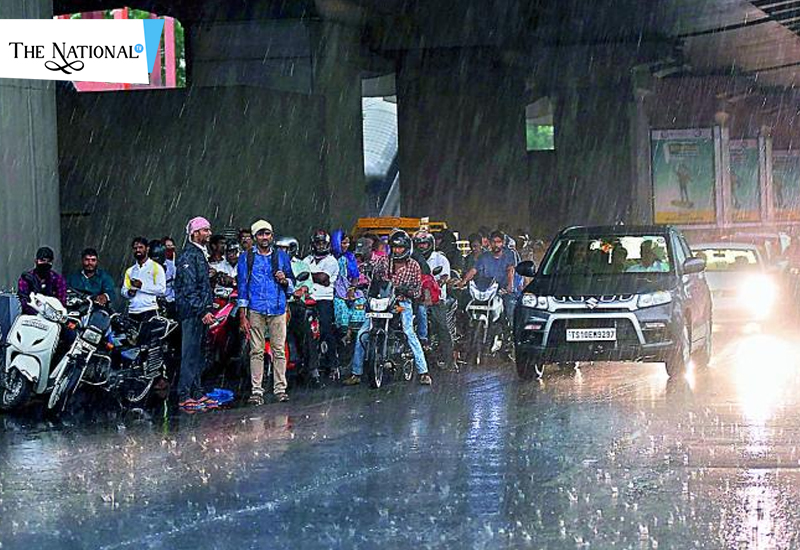 On Wednesday, when finally a shower was released over Chennai, people were relieved by the summer. But, the authorities of metro stations were introduced with another issue. The roofs of Chennai Metro Stations started leaking because of the rain. Many stations were facing this leak including Government Estate, Chennai Central, Anna Nagar Tower, Shenoy Nagar, Alandur and Nandanam. As a rapid solutions, staff placed buckets to collect water. Metro stations in Chennai are now familiar to the leaks as this is not the first time. Most of these stations have been made operational only for a few years now. Sources have said that the leaks are due to the lack of water proofing work during the construction.
"It is shameful that after spending so much on construction, the quality is substandard. The underground stations' roofs have concrete slabs and the elevated ones have metal sheets. Instead of doing repair works, they have to find out the root cause of the problem and rectify it,"

an official said.

As per an engineering expert at IIT Madras, through concrete there can not be a leakage.
"It could be a design flaw if the roof with concrete slabs are having leakages. The problem is that they think as the city barely gets rain, this may not be a huge issue. But they have to know that it will be a costly affair to carry out good repair work; instead, they may want to build it right the first time itself,"

he added.

Officials from Chennai Metro Rail Limited assured that they are taking required steps to rectify the issue.

'' We are looking into this issue and will resolve it soon.''