News
Priyanka Gandhi gives an emotional statement in a road show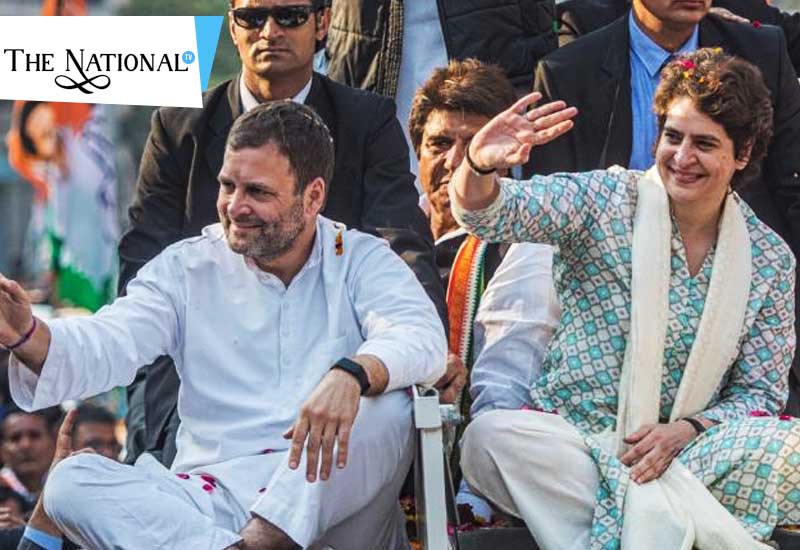 Priyanka Gandhi gives an emotional statement in a road show. Congress leader Priyanka Gandhi gives an emotional statement in a road show by saying that "she has born in Delhi and is empathetic towards their aspirations, unlike Prime Minister Narendra Modi, who has been here only for five years."
Holding her first road show in the national capital in support of Sheila Dikshit, the Congress candidate for Northeast Delhi constituency, Priyanka Gandhi challenged Modi to fight polls on the issues of GST, demonetisation and women security. The road show started in Seelampur, a minority-dominated area, and meandered with a sea of people towards Yamuna Vihar depot, where it culminated. She said that "I cannot disrespect you. We are not arrogant like the BJP. We know that you have made us what we are today."
'Modi ji is in Delhi for five years. I was born in the city. I have seen every lane of the city. I will tell you (Modi Jii) what the people of Delhi think. They are tired of your useless talk. You keep yourself confined to your Race Course Road residence,' said Priyanka Gandhi. Accusing Modi of destroying institutions and the BJP of playing politics in the name of religion, she said that the prime minister was indulging in negative politics and cannot give a direct answer to questions on the work he did during his five years of governance.
These were the cuss words said by Priyanka Gandhi in a road show.
Read More Latest Bollywood Movie Reviews & News
Read More Sports News, Cricket News
Read More Wonderful Articles on Life, Health and more
Read More Latest Mobile, Laptop News & Review
-----------------------------------------------------
Today's Trending Videos
Join Us on Youtube: Subscribe Our Channel Now