News
What is 'IFLOWS' Mumbai? | Integrated Flood Warning System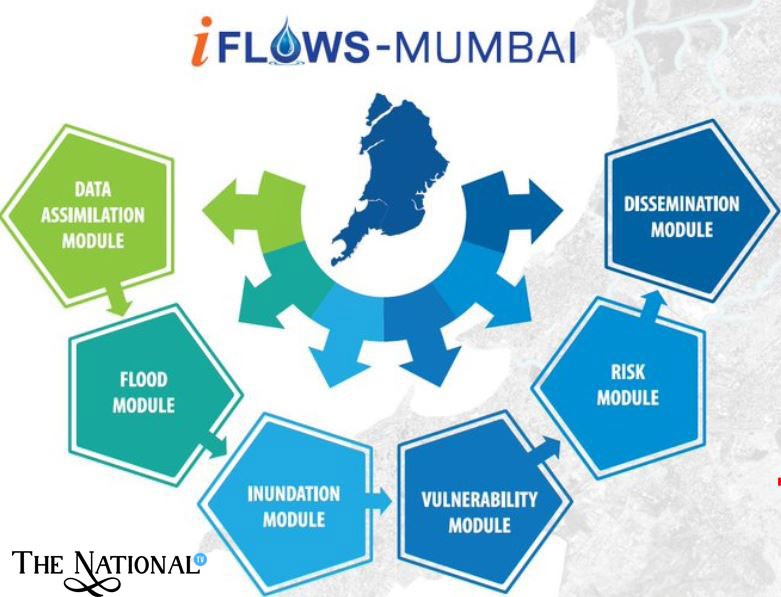 Maharashtra's Chief Minister Uddhav Thackeray and Union Minister for Health and Family Welfare, Science and Technology, Dr. Harsh Vardhan launched an Integrated Flood Warning System called "IFLOWS" Mumbai on Friday. IFLOWS is a monitoring and flood warning system that will able to show alerts of possible flood-prone areas anywhere between 6 to 72 hours in advance. The system can provide all information regarding possible flood-prone areas, likely height the floodwater could attain, location-wise problem areas across all 24 wards, and calculate the vulnerability and risk of elements exposed to flood.
Mumbai is now the second city to get this system after Chennai. The system primarily works on the amount of rainfall received. But in the case of Mumbai, as it is a coastal area as well therefore the system will also work factorize tidal waves and storm tides for its flood assessments. The system has provisions to capture the urban drainage within the city and predict the areas of flooding. The system comprises seven modules- Data Assimilation, Flood, Inundation, Vulnerability, Risk, Dissemination Module, and Decision Support System.
This system was much needed for Mumbai as Mumbai has always been on a center stage for suffering floods. Urban flood is common in the city resulting in the crippling of traffic, railways, and airlines. As a preparedness measure for floods before they occur, the system will help in warning the citizens so that they can be prepared in advance for flooding conditions. The system will be beneficial for the people as it will help them giving alerts related to rainfall, tide levels, storm surge for low-lying areas. However, initially, the system will only be accessed by the civic body which will enable them to issue alerts for citizens who can then avoid zones coming under threat of cyclones or heavy rainfall.
Read More Latest Bollywood Movie Reviews & News
Read More Sports News, Cricket News
Read More Wonderful Articles on Life, Health and more
Read More Latest Mobile, Laptop News & Review