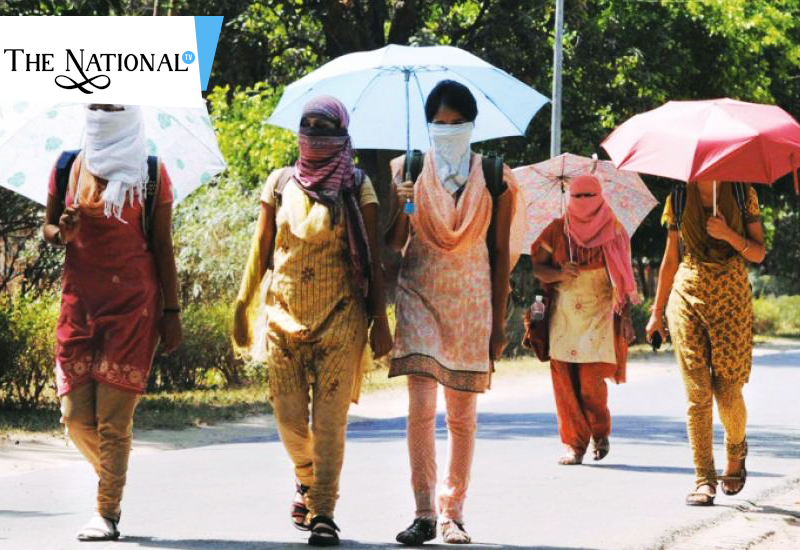 Heat waves in the country have increased in the past 4 years and this year is possibly the worst. Even before the weather department issued heatwave warnings on April, 2019 temperatures in March 2019 had soared to unusually high levels across India. While the 20 warmest years recorded globally were in the last 22 years, studies show that the effect of climate change could make 2019 another year of record heat. According to the India Met Department's weather forecast, day time temperatures are likely to rise by 2°-3°C over many parts of northwest India over the next three days.
Many states across India are rapidly coming under the influence of heat waves. Parts of Rajasthan, isolated pockets in Madhya Maharashtra, Marathwada, Gujarat, south Haryana, and Vidarbha are prone to heat wave conditions during the next couple of days. Rajasthan and Andhra Pradesh & Telangana have been hit by the most number of heat waves and will continue to face extreme hit the next few days, possibly the entire month of May.
However, there seems to be a tropical cyclone along India's eastern coast with potential impact. Seas will build and become dangerous for boaters and swimmers around the southern Bay of Bengal as the storm intensifies.India's nothern and western regions are spared from the cyclone but unfortunately not the impending heat wave.
Either way, residents and people of the country are advised to take necessary precautions against the heat wave and cold wave if you live in the coastal regions.