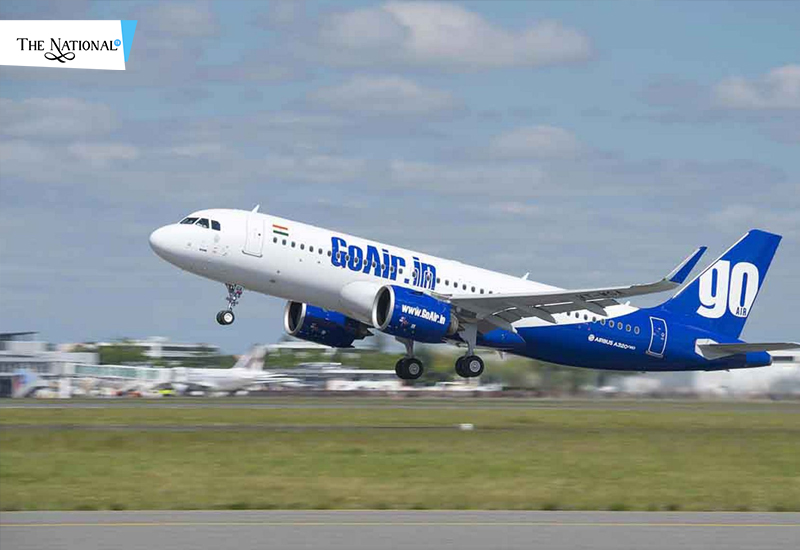 Cost-efficient airlines, GoAir today broke the news of its introduction of the set of new international services to the Gulf region, two to Bangkok and eight new domestic services. In May the airlines were reported as a holder of 11.1% of the domestic market share, which is now expanding in India. The carrier has launched eight new flights from Hyderabad to cities like Chandigarh, Cochin, Bengaluru, Jaipur, Chennai, and Patna.GoAir is acknowledged for its pocket-friendly services which now is opening the opportunity for its travelers to travel to different parts of the nations also ahead of that with an affordable price.
"This is a milestone moment for us to have announced seven new international destinations within a year of commencement of our international operations,"

GoAir's new international services are Delhi-Abu Dhabi, Mumbai-Abu Dhabi, Mumbai-Muscat, Delhi-Bangkok, Kannur-Dubai, Mumbai-Bangkok, and Kannur-Kuwait. The airlines are currently running with a set of 285 flights a day to 24 domestic destinations. It also is operating with four international services. The airlines in India are on a plan of continuous expansion. However, another Indian airline, Jet Airways India Ltd went bankrupt this year in April. The cancellation of Jet Airways from the market has increased a spike in the fares and also the increase in the profit of the different other airlines. However, once the number return to the older ones the fares will be lowered.