News
11 of World's 15 Hottest places in India, says reports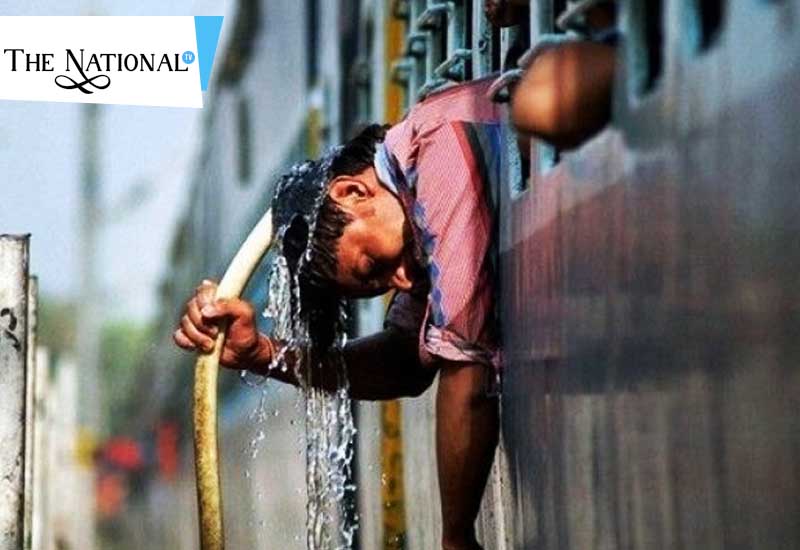 A weather monitoring website El Dorado reported on Monday that in the past 24 hours, out of 15 hottest places, 11 are in India. The others are in neighboring Pakistan. According to Indian Meteorological Department, Churu in Rajasthan has recorded the highest temperature of 48.9 degrees Celsius on Monday whereas El Dorado has put the temperature at 50.3 degrees. The heat waves have taken Churu all around and thus heat wave advisory has been issued in Churu whereas all government hospitals have prepared emergency wards with extra air conditioners and all medical facilities to beat the heat.
The Additional District Magistrate, Ramratan Sonkariya said that water is being poured on the roads of Churu, which is known to be the gateway of Thar dessert. The water has been poured to keep the temperature down. According to state government officials, a farmer died in Rajasthan's Sikar due to heatstroke. Heat wave warnings have already been issued to states like Rajasthan and Madhya Pradesh. The weather office said the monsoon is likely to begin on June 6 on Southern Coast which will bring down the heat in the regions.
The temperature in Delhi touched 44.6 degrees on Sunday which nearby areas also in capture of strong heat waves. According to private forecaster Skymat, the three month pre-monsoon season, which ended on May 31 was recorded the second driest in last 65 years. There was just 99mm of rain against the average of 131.5mm for the season. The season is taking on nerves with heat waves all around. Thus, people have been advised to keep themselves hydrated during this time and avoid moving out during peak sunny hours.
Read More Latest Bollywood Movie Reviews & News
Read More Sports News, Cricket News
Read More Wonderful Articles on Life, Health and more
Read More Latest Mobile, Laptop News & Review
-----------------------------------------------------
Today's Trending Videos
Join Us on Youtube: Subscribe Our Channel Now