Interesting
WhatsApp users can now chat using this new Opi stickers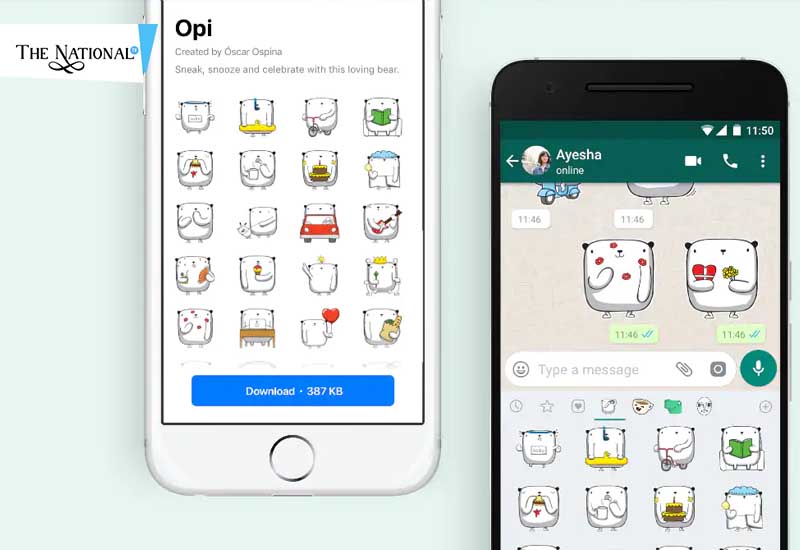 WhatsApp an instant messaging app as rolled out with a new pack of most amazing stickers for both Android and iPhone users from the pack the most popular sticker which you would like is Opi stickers. The Opi stickers provides you a large number of white bear performing different tasks like reading book, sending a heart,riding bicycle,painting,clicking pictures and many more.
But for using these stickers first you have to download the Opi sticker pack via the sticker section which is within the chatting area.
To download Opi stickers 1- Open WhatsApp 2-Tap on the smiley 3-Tap on + 4-Download the Opi sticker pack The Opi sticker pack consists of 30 white bears and consume only 387 kb.
WhatsApp till today's date offer 14 sets of stickers in all which includes Cuppy, Opi, Salty, Komo, Banana, Biscuit, Fearless and Fabulous, Hatch, Cricket Matchup, Merry and Bright, Unchi and Rollie, Koko, The Maladroits and last one is Shiba Inu.
You can download any of these pack any enjoy the chatting. Even the Android users get an extra option of downloading stickers from the Play Store. Recently according to the report WhatsApp is also trying to roll out animated stickers and the WABetaInfo said "This feature is working well and it won't take long time to be released for everyone."