Health
Menstrual Hygiene Week : What's India's scenario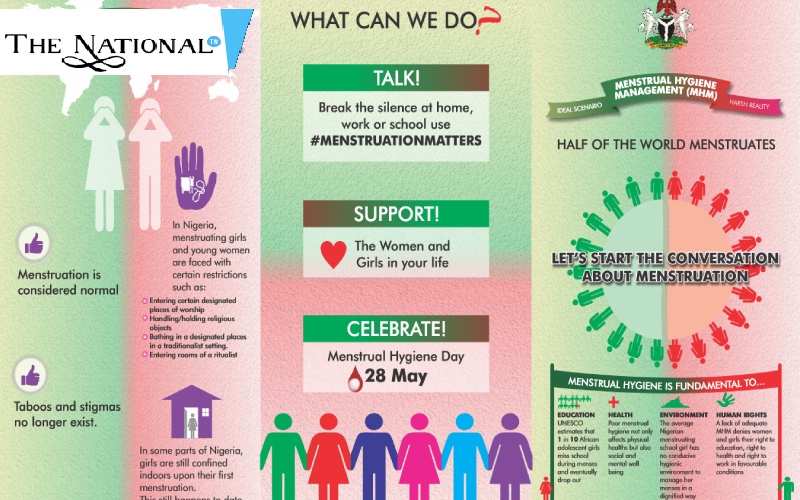 Menstrual Hygiene Day is known to be an awareness daywhich is celebrated on May 28, and the whole week highlights the importance of menstrualhygiene.It was initiated by the German-based NGO WASH Unitedin 2014 and aimed for raising awareness and wellness towards menstruating people across the world. 28th is selected for acknowledging the fact that 28 days is an average length of the monthly menstrual cycle.
Menstrual Hygiene Week
Let's look at menstruation and stigma around in Indian context. Since ages menstruation or monthly bleeding that is caused by breakdown of a layer in uterus has been a point of acute social stigma and several dangers practices engraved within it. According National Family and Health Survey 4, only 58 percent of young Indian women between the age group of 15-24 years use hygienic menstruation like sanitary pads and conditions in rural areas are much worse where 60-70% women don't have access to sanitary pads. Even after GST being lowered to 12%, sanitary pads continue to be a luxury.
Women use cloth,dry leaves and cotton etc. as a substitute for pads and this leads to exposure to several harmful infections and dangers . Yet no awareness regarding the essential need for menstrual hygiene is ever acknowledged. Backward sections like tribal communities have much worsen state where there have been reported cases when women are secluded to an outhouse during their menstruation period due to notions of "purity" and "pollution".
More than 50% of male generation is unaware of basic knowledge of what actually is menstruation and the natural cycle . It is considered to be something as a "disease" or something "abnormal". There is a lack of education and awareness in elementary levels and societal level as well. Most of the females deny to go to markets to purchase sanitary napkins due to shame,societal norma,reputation etc.
A lot of cases have been reported where women have died in secluded homes in Nepal when they are forced to live in suffocating huts.
Many countries recognise menstrual leave in corporate sectors to ensure safe and exclusive environment while some countries follow orthodox behaviour. Moreover there is a dearth of awareness regarding menstrual hygiene and various methods for the same in urban and most evidently in rural areas.A no . Of NGOs have been actively promoting awareness regarding hygiene and promotion of sanitary pads and many government schools are provided with free sanitary napkins but even after this a large section of women remains excluded.
Read More Latest Bollywood Movie Reviews & News
Read More Sports News, Cricket News
Read More Wonderful Articles on Life, Health and more
Read More Latest Mobile, Laptop News & Review
-----------------------------------------------------
Today's Trending Videos
Join Us on Youtube: Subscribe Our Channel Now