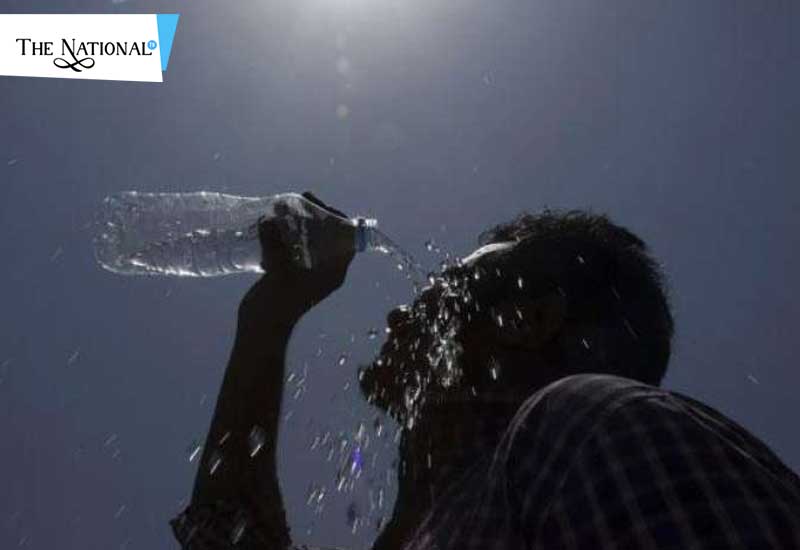 Delhi hit the highest temperature yesterday. Marked as the hottest day in June. Heat waves fire up North India.
Yesterday the temperature in Delhi hit 48 degrees, which mostly is only seen in Rajasthan. Churu has been the hottest for past few days. Delhi's Palam had the highest temperature. However Safdarjung which is only 14 km away from Palam recorded almost 3 degrees less. Palam was 48 will Safdarjung was at 45.6 degrees.
Delhi's highest temperature recorded till date is 48.4, which was recorded on 26 May, 1998. While India's highest is recorded in Phalodi, Rajasthan with 51 degrees celsius.
Some relief can only be expected after today's night as according the Indian Meteorological office. They have predicted of gusty winds and thunderstorm. Till than Delhi has been put on Red Alert, which will seem to be lifted up after 12 June with the decline in temperature. A region is declared of heat wave when the temperature remains 45 degrees or above for 2 days consecutively. If the temperature reaches 47 degree or above than it is tagged as Severe.
Rajasthan is suffering with the rigid temperature of 48 and even above at places. Churu has been the hottest in Rajasthan for days now.
A week ago out of 15 hottest places in the world 11 were from India itself, rest were from neighbouring nation Pakistan. Since, 2004 India has been hottest country for 11 times till this year which makes the score 11 out of 15.
These overly hot summers are being considered the result of climate change, which has been affecting the entire blue ball.