Education
Vinayak Sreedhar scored 98% and died before giving the fourth paper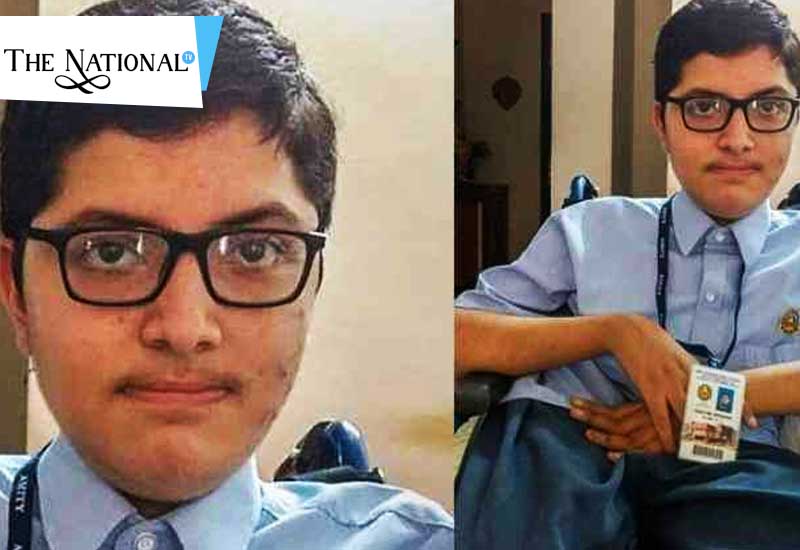 Vinayak Sreedhar scored 98% and died before giving the fourth paper. his heart-moving story will bring tears even in the eyes of the strongest hearts. Vinayak Sreedhar who could take only three papers succumbed to his rare illness and scored 98% in these 3 subjects that he took. He died before taking the fourth paper.
A Class 10 student of Amity International School in Noida, Vinayak Sreedhar, idolised Stephen Hawking, aspired to be an astronaut and wanted to top the CBSE board examinations this year.
However, he died in March before he could write his last two exams.As the class 10 Central Board of Secondary Education (CBSE) examination results were announced yesterday, it was found that Vinayak Sreedhar scored 100 in English, 96 in Science and 97 in Sanskrit.Sreedhar was diagnosed with muscular dystrophy when he was a two-year-old.
His body movement was restricted and he was wheelchair-bound, but his mind was very sharp and aspirations very high," Mamta Sreedhar, his mother, said."He would always say I want to become an astronaut despite all the challenges and would say if Stephen Hawkings could go to Oxford and make a name in Cosmology I can go to space too. He was confident that he will be among top rankers. We were always amazed with his confidence and would encourage him further,"