Education
All about Delhi University Admissions 2019 : Process start May 20, First cut off likely to release on June 14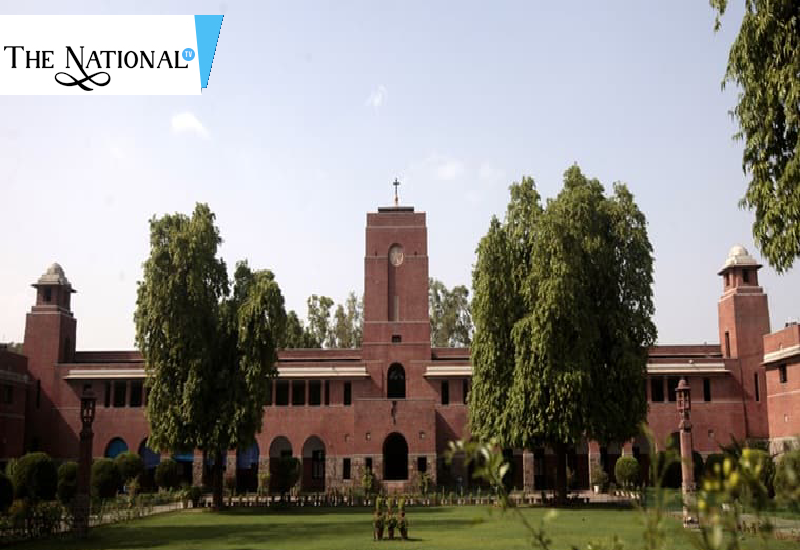 Delhi University is being reported to begin its registration process from 20th May this year will go on till 31st May.The first cut off list might release on 14th June which can go on till 10th list subjected to the availability of seats.
This year DU has decided to make several changes including changing sports quota criteria preferring only those sports which are played in the Olympics,Commonwealth Games and Asian games.There are also suggestions of giving 1% relaxation to students who cleared their class 12th from government and rural schools.Although,it has decided to implement 10 per cent increase in seats for economically weaker sections(EWS) category from this session.
10 per cent of seats will increase in the first year and the remaining will increase 15 per cent in the next year.
The decision in the wake of the Human Resource Development (HRD) Ministry decision of implementing 10 per cent reservation for economically weaker sections from the general category from the 2019 academic session and directed higher educational institutions and universities across the country to increase 25 per cent for the same.
Delhi University (DU) is also planning to reach out directly to transgender candidates and also ease out admission process of students identified as transgender by transgender resource centre(TRC) which was established in 2018.
The centre has not been able to get the students to visit the centre for counselling and guidance, hence, this year they are planning to take the centre to the aspirants. The outreach programmes will include awareness workshop by student volunteers and NGOs working for the transgender community, who will connect with students and motivate them to enrol in the university.The outreach programmes will also focus on providing information and assistance in the online admission process, demonstrations and counselling sessions. The centre would also engage in dialogues with women professors and students to remove the restriction for transgender students to enroll in an all-women college under DU.
St. Stephens College of DU has released the date for the registration process of the undergraduate courses which will include the application, prospectus and residence form from 6th May.
The college offers a number of subjects under undergraduate programmes which includes BA (Cons) in Economics, English, Sanskrit, Philosophy, History, BA Programme with multiple subject combination, B.Sc. (Hons) in Mathematics, Physics, Chemistry with multiple combination of subjects within science.
The admission process into the college is not completely based on merit unlike other colleges under DU.With 85% weightage for merit based on senior secondary examination and 15% weightage divided into 5% for written exam and 10% for personal interview,the procedure is applicable for all the BA(Hons), BA. Programme, and B.Sc(Hons) Mathematics courses. However for B.Sc. (Honours) courses except Mathematics, 85% weightage is given merit and remaining 15% weightage is given to the personal interview.The first cut off in colleges like St.Stephens,SRCC,LSR is likely to cross 97.7%.