Bollywood
Sound Of Water Addresses The Real Issue Of Water Crisis Says Shravan Kumar Rathore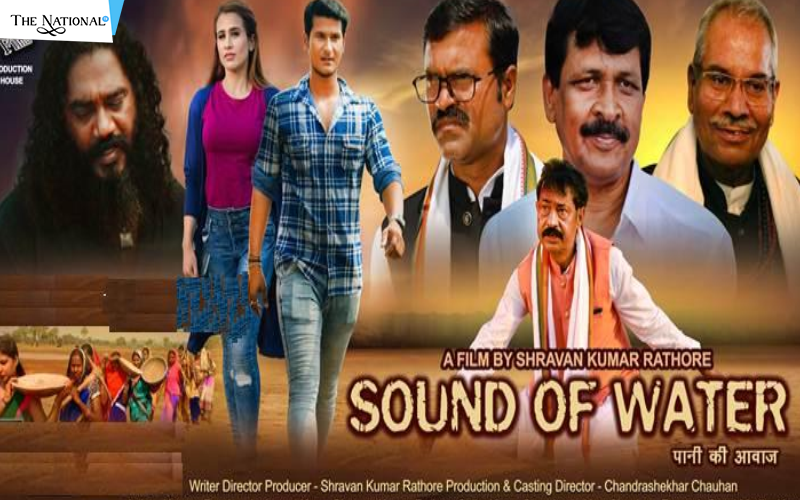 Filmmaker Shravan Kumar Rathore says his award-winning movie, Sound Of Water, doesn't just depict a tale, it addresses the real crisis of water and offers a solution as well, on the sidelines of a film premiere.
After ruling the national and international award circuit, Shravan Kumar Rathore directorial Sound Of Water, had its premiere in Mumbai last night. The premiere was attended by the cast and crew along with many eminent personalities.
Talking about premiere and release of the film, Shravan said, "I am happy with my movie, so before getting the censor certificate I sent my movie in film festivals. So far, I have won 5 awards in different categories nationally and internationally. Now our film released, which has its own struggle and hard work. Today, we're premiering our film for our team members, it's a proud moment for us that public liking the concept"
"My film is not just a story; we have tried to address the issue of the water crisis and offered a solution as well. If we don't do something now, we might have money in the future but no water" added filmmaker.
The film is written, directed and produced by Shravan Kumar Rathore. The film stars Abraham Pandey, Jaspreet Kaur, Salim Khan, Chandrashekhar Chauhan, Ramesh Goyal, and Madhur Kumar.
Talking about the film, which is based on a water crisis, Shravan said, "Before turning into director and producer, I was a government officer in Raipur as Joint Commissioner in the Municipal Corporation, and I have seen this water crisis or water-related issues first hand and very closely. It was heartbreaking to see that so much water is being wasted and there is no proper management for it."
"I tried my level best to convey this water crisis to the general public but the reach wasn't good enough. Sometime people got it, other times, not so much. And then I thought about making a film on the subject. So I resigned from my post and took two years to write the story and do the preparation. A year ago I started working on casting and I shifted my base to Mumbai. People in Mumbai were very supportive. So I took some artistes from here and some from Chattisgarh and made this movie."
The film released on 13th December 2019.
Read More Latest Bollywood Movie Reviews & News
Read More Sports News, Cricket News
Read More Wonderful Articles on Life, Health and more
Read More Latest Mobile, Laptop News & Review